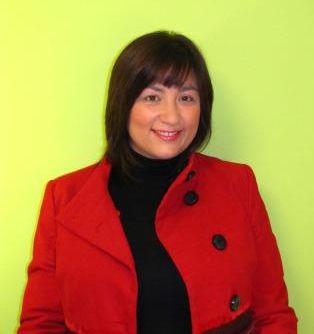 Workshop: Let's Travel into the Future
By Helena Ruiz Fabra
Brussels: 9 December 2015
The best time travel machine is your imagination. It can lead you to the most interesting places, pictures and visions.
Time travelling is an old idea that has been widely used in science fiction literature and movies. But it can be more than just a fantasy. In future oriented studies, methodologies and processes there is room for further experimentation and application in order to open our minds and engage with participants.
In this workshop, we will experiment with mental time travel and futures studies. We will contribute to the empirical work in the field and get inspiration for ourselves and our own practices.
Be numerous and on time to leave all together!
Practical Information
Helena is working as an EU Public Affairs Official. In addition, she is studying, researching and practicing with systems thinking and is the promoter of Sciencewise, a community of people interested in creating opportunities for "tasting and promoting science" in Brussels, with the aim of drive positive social change.
More information about Helena: https://be.linkedin.com/in/helena-ruiz-fabra-6aba1524
To know more and join Sciencewise: http://www.meetup.com/es/Brussels-Sciencewise-Meetup/
When?
9 December 2015 from 18h45-21h00
Where?
Timesmore (Same location as VIP offices)
Boulevard St Michel 47, 1040 Brussels
Public transport: Metro: Montgomery; Tram: Boileau
See map below or here...
How much?
A contribution of €12 to cover expenses including materials, drinks, snacks, etc.
Permanent link to event web page
http://www.imaginationclub.org/brussels/event20151209.php
Please share this event on social media!
Want to come?
Please reply to your invitation e-mail or follow this link to sign up for for this workshop.
Participants
Jeffrey Baumgartner
Andy Whittle
Helena Ruiz Fabra
John di Stefano
David Estrada Velasquez
Ruth Friedman
Carolyn Moody
Françoise Donnay
Peter Whippy
+ Guest
Richard Bishop
Paul van Merode
Bonifacio Di Pietrantonio
+ Guest
Manfred Kohler
Pavol Kukučka *
Serge Huybrechts *
Dominique Debroux *
Michal Zilberberg *


Diana Siepmann **
Annalie Killian **
Ioana Stanescu **
Jazmin Sagaert **
Monica Chamorro **
Fabienne Vloeberghen **
Monica Dimitriu **
Hamehi Belgium **
Silje Ottestad **
Jazmin Sagaert **
Vita Ramanauskiaite **
Felix Rodriguez **
Uzoma Hanssens Agwu **
Ruth Friedman **
Sudhakar Roa **
Notes
* Registered on Facebook
** Registered as "Interested" on Facebook which, in practice, means they probably won't come. But we appreciate their enthusiasm and support nonetheless.

View Larger Map
Mailing List
Want to be kept informed of new events and occasional news from the Brussels Imagination Club? Just enter your email below − and be sure to follow the link in the confirmation email to complete your subscription to our mailing list.
---
---
Notes:
(1) We will never share your contact information with anyone, not even workshop facilitators, without your permission.
(2) "Where is the Imagination Club based?" question is a spam control measure. Please answer correctly to subscribe.