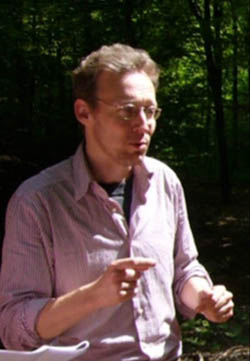 Workshop: The 6 Hats Are Back
By Lodewijk Regout
Brussels: 25 November 2015
Edward De Bono's work might be forgotten by some, but he made a great contribution to mankind: The 6 Thinking Hats. Are they still as powerful as they once were? Lodewijk not only believes they are, but he feels we even need them more then ever now. In this workshop, he will try a thrilling concept on you: Prepare for PowerThinking! Be numerous, as the power lies within the group.
About Lodewijk
Lodewijk has been living in Brussels since 2000, working as a language and communication trainer (NL/EN/FR). Thinking tools have caught his attention more and more, and for one good reason: our world is getting so complex! But analysing our world and its challenges can actually be a great activity, when done together.
Practical Information
When?
25 November 2015 from 18h45-21h00
Where?
Timesmore (Same location as VIP offices)
Boulevard St Michel 47, 1040 Brussels
Public transport: Metro: Montgomery; Tram: Boileau
See map below or here...
How much?
A contribution of €12 to cover expenses including materials, drinks, snacks, etc.
Permanent link to event web page
http://www.imaginationclub.org/brussels/event20151125.php
Please share this event on social media!
Want to come?
Please reply to your invitation e-mail or follow this link to sign up for for this workshop.
Participants
Jeffrey Baumgartner
Andy Whittle
Helena Ruiz Fabra
Notes
* Registered on Facebook
** Registered as "Maybe going" on Facebook which, in practice, means they probably won't come. But we appreciate their enthusiasm and support nonetheless.

Mailing List
Want to be kept informed of new events and occasional news from the Brussels Imagination Club? Just enter your email below − and be sure to follow the link in the confirmation email to complete your subscription to our mailing list.
---
---
Notes:
(1) We will never share your contact information with anyone, not even workshop facilitators, without your permission.
(2) "Where is the Imagination Club based?" question is a spam control measure. Please answer correctly to subscribe.