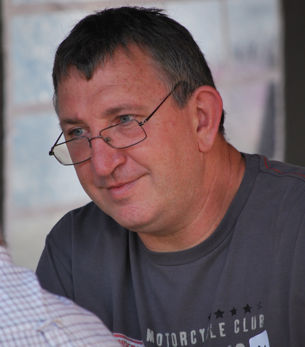 Workshop: An Experiment in Social Psychology
Using Icebreakers in workshops to help people get to know new people without awkwardness.
By Andy Whittle
Brussels: 23 September 2015
Based on an article by Susan Krauss Whitbourne.
Nearly everybody, at one time or another, has participated in a workshop, and has without a doubt, experienced an Ice-breaker of some sorts.
Usually it is an exercise in getting to know people's names and as a gentle warm up prior to starting the workshop.
Sometimes though, they serve a higher purpose. In this workshop, Andy would like to take you on an experimental journey through 10 Ice-breakers that have a Social Psychology value in that they can tell you a lot about the other people and at the same time a little about yourself.
Just what will these icebreakers reveal about you and your team?
Come along and join in the fun as we take a magical tour through your mind and find out what makes you tick. We'll also gain insights into how and why your peer/work group functions the way it does. (And enjoy the Ice breakers for what they are at the same time).
About Andy
Andy Whittle is an IT consultant during the day and trainer/facilitator/speaker when he can. Andy has worked with organisations such as GlaxoSmithKline, Toyota, The European Commission, the Belgian government and many others. He is also the co-founder of the Brussels Imagination Club where he runs regular workshops on all aspects of personal and professional self-improvement and wellbeing.
Practical Information
When?
23 September 2015 from 18h45-21h00
Where?
Timesmore (Same location as VIP offices)
Boulevard St Michel 47, 1040 Brussels
Public transport: Metro: Montgomery; Tram: Boileau
See map below or here...
How much?
A contribution of €12 to cover expenses including materials, drinks, snacks, etc.
Permanent link to event web page
http://www.imaginationclub.org/brussels/event20150923.php
Please share this event on social media!
Want to come?
Please reply to your invitation e-mail or follow this link to sign up for for this workshop.
Participants
Jeffrey Baumgartner
Andy Whittle
Helena Ruiz Fabra
Richard Bishop
Sydney Schreiber *
Frans Nijs *
Jacek Ka *
Brigitte Jacobs *
Christiani Moeschler *


Elena Leibbrand **
Filip Roekens **
Ingrid Krecsh **
Notes
* Registered on Facebook
** Registered as "Maybe going" on Facebook which, in practice, means they probably won't come. But we appreciate their enthusiasm and support nonetheless.

Upcoming Events
24 July 2022: Event: Summer Barbecue
14 Sep 2022: Workshop: Communications by Cass Hebron
28 Sep 2022: Workshop: The Waiting Room - A Practice Between Mindfulness and Creativity by Daphné Sarpyener
12 Oct 2022: Workshop: How to Recharge Your Batteries by Aurélia Mellin
26 Oct 2022: Workshop: Self-Improvement by Andy Whittle
9 Nov 2022: Workshop: Money by Fatiha Elbaj
Mailing List
Want to be kept informed of new events and occasional news from the Brussels Imagination Club? Just enter your email below − and be sure to follow the link in the confirmation email to complete your subscription to our mailing list.
---
---
Notes:
(1) We will only use your email address to send you invitations to our activities and for occasional Imagination Club news.
(2) We will never share your contact information with anyone, not even workshop facilitators, without your permission.
(3) "Where is the Imagination Club based?" question is a spam control measure. Please answer correctly to subscribe.