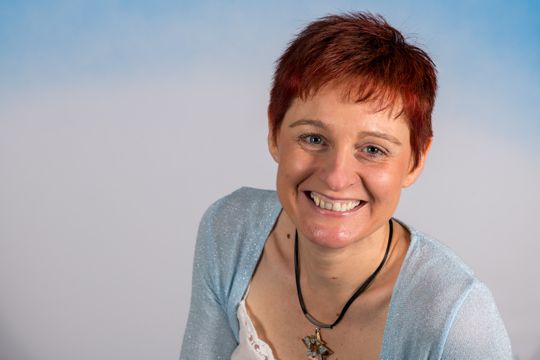 Workshop: Discover the Wonders of Reiki and Energy Healing
By Joëlle Draily
Brussels: 11 December 2019
Have you heard about energy healing without knowing exactly what it is? Does that "energy" sound mysterious to you? Would you like to understand how it works and how it might be beneficial for you? Joëlle Draily will answer these questions and explain how energy healing can improve not only our physical health, but also our relationships with others and the world around us. There will also be practical exercises to feel the flow of energy and share it with others.
What you can expect to take away from the workshop:
You will understand what energy is (no, it's not just woo-woo).
You will see how this energy can heal tensions in our lives.
We will do some practical exercises* - be prepared to give and receive! :)
If you want to discover what energy healing is, how it can impact your life, and how receptive you are to it, this workshop is for you!


* Dress comfortably for the practical part of the workshop. You will sit on a chair, but it's better not to feel restrained so that you can relax. Try also not to wear large metallic jewels.
About Joëlle
About five years ago Joëlle felt the need to explore something different in her life. When she discovered energy healing, It was love at first sight. She found in it peace and a means to reconnect with herself and others. Now, Joëlle loves sharing the wonders of energy healing with others and enabling everybody who's interested to feel what energy can bring to their lives.
Practical Information
When Wednesday, 11 December 2019 from 18h45-21h00
Where? Timesmore Boulevard St Michel 47, 1040 Brussels - Map
How much? A contribution of €15 to cover expenses including materials, drinks, snacks, etc.
Please share this event on social media!
Want to come?
Please reply to your invitation e-mail or follow this link to sign up for for this workshop.
Participants
Andy W
Jeffrey B
Joëlle D
Ingrid K
Lucia K
Meghan K
Cecilia C
Jadranka V
Carolyn D
Nesrin T
Sachin S
Olivier D *
Raymond N *
Pat P *


Helena F **
Natalie K **
Camlia D **
Yulia D **
Lisa K **
Sascha S **
Virginia M **
Elena N **
Meghan K **
Laurianne D **
Geraldine V **
Lina K **
Ali D **
Zlatimira **
Notes
* Registered on Facebook or Meetup
** Registered as "Interested" on Facebook which, in practice, means they probably won't come. But we appreciate their enthusiasm and support nonetheless.
Upcoming Events
24 July 2022: Event: Summer Barbecue
14 Sep 2022: Workshop: Communications by Cass Hebron
28 Sep 2022: Workshop: The Waiting Room - A Practice Between Mindfulness and Creativity by Daphné Sarpyener
12 Oct 2022: Workshop: How to Recharge Your Batteries by Aurélia Mellin
26 Oct 2022: Workshop: Self-Improvement by Andy Whittle
9 Nov 2022: Workshop: Money by Fatiha Elbaj
Mailing List
Want to be kept informed of new events and occasional news from the Brussels Imagination Club? Just enter your email below − and be sure to follow the link in the confirmation email to complete your subscription to our mailing list.
---
---
Notes:
(1) We will only use your email address to send you invitations to our activities and for occasional Imagination Club news.
(2) We will never share your contact information with anyone, not even workshop facilitators, without your permission.
(3) "Where is the Imagination Club based?" question is a spam control measure. Please answer correctly to subscribe.