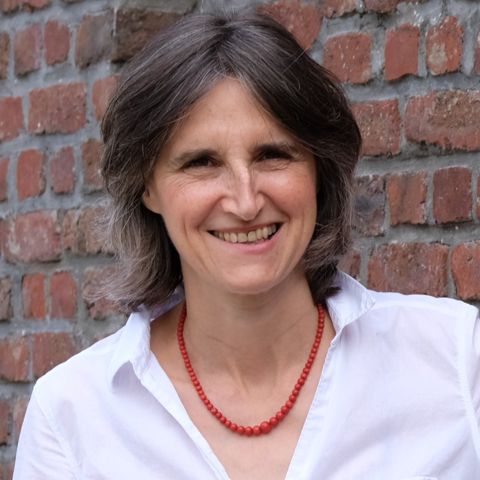 Workshop: Discover the Power of Embodiment and the BodyMind Connection
By Ruth Friedman
Brussels: 8 January 2020
'I do not sing because I am happy, I am happy because I sing' William James, founder of modern psychology
The body and the mind are intimately connected. Research is now demonstrating that you can change how you feel by changing your bodily posture. This can help you feel more powerful, more joyful, more creative, or whatever else you want to feel in any given moment. It can help you show up with your clients, and with your close ones, as more present and with more resources available to you.
In this introductory workshop we will bring awareness to the body, from the inside out. You will learn postures that can support you to become more of the person that you want to be. You can discover the power of being truly embodied.
In this workshop you will:
Feel more in your body and be less caught up in the thoughts in your head.
Bring more awareness of yourself as a person, and how you move inside your body and what you can learn from that.
Learn some body postures that can help you change how you are feeling to a preferred feeling state.
Learn about some of the research behind this workshop.
Come along to the workshop to find out more.
About Ruth
Ruth is a well-being and stress management coach. She is passionate about personal and professional development. She has been practicing an embodied dance form for over 20 years, she is a Certified Whole Body Focusing Trainer and more recently she has been studying embodiment coaching and facilitation. Ruth's work is informed by her own life-long journey of self-discovery and awakening. It is the wish to share these gifts that motivates her work. She has been running workshops since 1998.
You can find more information on her website www.ruthfriedman.com
Practical Information
When Wednesday, 8 January 2020 from 18h45-21h00
Where? Timesmore Boulevard St Michel 47, 1040 Brussels - Map
How much? A contribution of €15 to cover expenses including materials, drinks, snacks, etc.
Please share this event on social media!
Want to come?
Please reply to your invitation e-mail or follow this link to sign up for for this workshop.
Participants
Andy W
Jeffrey B
Ruth F
Valerie vK
Tony Z

Amaury V

Lucia K

Luise S
Clemens M
AS
Michelle R
Bernard
Marylis C
+ Guest
Teodora S
Anita S *
Tasso T *
Benedicte vN *
Olivier D *
Dalia J *


Pamala A **
Ali S **
Andreea A **
Diana S **
Michelle R **
Monica D **
Filip R **
Yulia D **
Pat P **
Tatiana M **
April B **
Daisy T **
John C **
Koen D **
Christopher M **
Rozina S **
Sarah S **
Krem M **
Zlatimira **
Notes
* Registered on Facebook or Meetup
** Registered as "Interested" on Facebook which, in practice, means they probably won't come. But we appreciate their enthusiasm and support nonetheless.
Upcoming Events
---
27 September 2023 - Workshop: Break Free from Control Freakism and Perfectionism by Andy Whittle
11 October 2023 - Workshop: Befriending Your Nervous System to Better Navigate Challenging Times by Anita Sheehan
25 October 2023 - Workshop: "I Have a Dream": from Vision to Reality by Irina Papancheva
22 November 2023 - Workshop: Active/Empathic listening by Monika Branat
13 December - Workshop - Our 21st Centuary Big CC: from Climate Crisis to Climate Collaboration. A coach's framework. by Mary Jones
Workshops are subject to change
---
Mailing List
Want to be kept informed of new events and occasional news from the Brussels Imagination Club? Just enter your email below − and be sure to follow the link in the confirmation email to complete your subscription to our mailing list.
---
---
Notes:
(1) We will only use your email address to send you invitations to our activities and for occasional Imagination Club news.
(2) We will never share your contact information with anyone, not even workshop facilitators, without your permission.
(3) "Where is the Imagination Club based?" question is a spam control measure. Please answer correctly to subscribe.