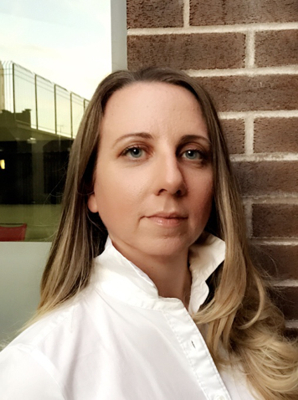 Creating a Wardrobe that Works: A Women's Fashion Workshop
By Diane Salkiewicz
Brussels: 10 April 2019
Have you been frustrated by your wardrobe lately? Do you seem to wear the same few outfits over and over? Do you want to elevate your style or are unsure that any of what you have even fits your body or your life? Every time you look in your closet, do you say "UGH" and wish that it could just be easy to look chic, comfortable and confident? By learning the tools to create a wardrobe that works, you will be able to not only de-clutter your wardrobe, but also be inspired to use what you already have in a fresh and flattering way!
In this workshop, you will...
Discover your personal style and define your lifestyle needs
Learn how to edit your wardrobe to see what truly adds value
Find out what essential items all fashion professionals have in their wardrobes that make everything work - Discuss fit and proportion so you know what suits you best
Learn how to create your own wardrobe capsule to create hundreds of looks from a few pieces!
Receive Wardrobe Capsule Worksheets to take with you!
Learning how to get the maximum style value out of your current wardrobe is the first step towards building confidence, ease, and sustainability. If you are interested in gaining clarity and inspiration in your wardrobe, then join us for this fun and fashionable workshop.
Note: this workshop is geared towards women's clothing, but men are welcome to join and learn about this topic.
About Diane Salkiewicz
Diane Salkiewicz is a Personal Stylist, Closet Organizer and Founder of The Closet Merchant. She has 20 years of experience in the fashion industry in New York City and recently moved to Belgium for love. Her goal is to help women create wardrobes that make them look and feel great so they can use that time to spend on what really matters to them.
You can learn more about Diane and her work at her website
Practical Information
When Wednesday, 10 April 2019 from 18h45-21h00
Where? Timesmore Boulevard St Michel 47, 1040 Brussels - Map
How much? A contribution of €12 to cover expenses including materials, drinks, snacks, etc.
Please share this event on social media!
Want to come?
Please reply to your invitation e-mail or follow this link to sign up for for this workshop.
Participants
Andy W
Jeffrey B
Diane S
Grace C
Sibille A
Kathy B
SA
CH
Paul N
Dorothea S
Carolyn M
Lene P
Elena C
Elitsa B
Rosemarie K
Pamela C
Marnie L
Kädli M
Ella S
Peter W
Benedicte vN
Izabel R
Anne Martine N
Ausra A
Lisa R
Letitia M
Nicolete M
Dominique B
Carole J
Hanane O


Dalia J **
Rich B **
Yulia D **
Jane W **
Lenka G **
Zlatimira **
Notes
* Registered on Facebook or Meetup
** Registered as "Interested" on Facebook which, in practice, means they probably won't come. But we appreciate their enthusiasm and support nonetheless.
Mailing List
Want to be kept informed of new events and occasional news from the Brussels Imagination Club? Just enter your email below − and be sure to follow the link in the confirmation email to complete your subscription to our mailing list.
---
---
Notes:
(1) We will never share your contact information with anyone, not even workshop facilitators, without your permission.
(2) "Where is the Imagination Club based?" question is a spam control measure. Please answer correctly to subscribe.