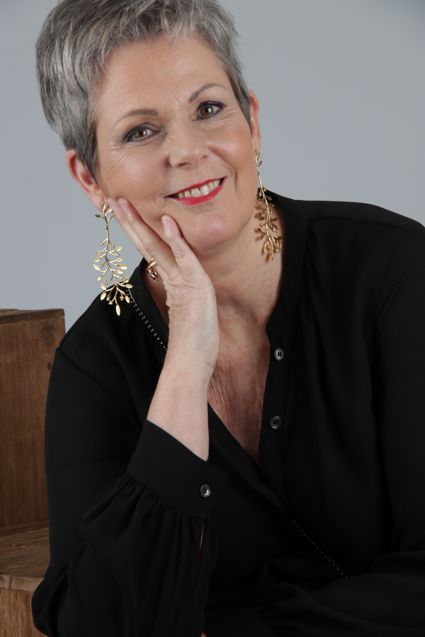 On-Line Workshop: Conscious Communication - the Value of Truth
By Hilde Jonckers
On-Line: 11 November 2020
Who would like to have more space to be oneself ?
Who needs more silence, to see/discover who you really are, beyond the stream of words and restless thoughts?
Who is longing for peace, peace to come to a halt, to go nowhere, to have to do nothing? Who wishes simply to BE here and now?
During her workshop, Hilde will guide you to reflect, to go inside and to share what is really alive in the moment.
When we create space to become silent together, to share what is living within ourselves, connection and bonding arises. Using connection to BE together with an open heart and genuineness is how mutual understanding develops.
Mutual understanding contributes to :
Less stress/tension between you and your colleagues, partner, family.
More and deeper connection - less gossiping and frustration, more compassion and freedom
Increased efficiency.
Stronger social cohesion: we are more inclined to support each other and move together instead of boycotting the system and undermining the purpose.
We discover the value of sharing your truth. To be heard, felt and seen.
During this 90 minute workshop, Hilde will lead you through two experiments from which we will distill six steps that will empower you to become a more efficient, connected and compassionate leader.
Great Communication Begins with Connection
About Hilde Jonckers
Hilde started her own consultancy coaching company after 15 years of experience in communication management in the financial and HR sectors. Besides her passion for communication she is also expert in dress-code psychology. For her, the quality of our relations and the way we communicate is what really matters, verbally as well as non-verbally. How we portray ourselves and how do we want to be perceived?
Hilde is a certified Master NLP and Systemfacilitator/coach (KUL) and HeartiQ facilitator, mentor and coach. She accompanies groups and individuals on the way to a life in which they can be celebrated for whom they are.
Payment
Please make payment of €10 via PayPal to https://paypal.me/andyjwhittle. If you do not wish to use Paypal, please let us know when you register and we will send you information for making a bank transfer. Proceeds from the workshop will be donated to charity.
Joining the Workshop
We will use Zoom, the on-line conferencing software, to give this workshop. If you have not already done so, you can download the Zoom app to your computer or telephone free.
A day or two before the workshop, Andy will all paid participants the link for joining the workshop.
Date and Time
When Wednesday, 11 November 2020; Session will start at at 18:55 and the workshop will begin at 19:00 (18:00 BST, 13:00 EDT time). Please log in early.
Want to come?
Please reply to your invitation e-mail or follow this link to sign up for for this workshop. Please also make payment via Paypal (see above)
Participants
Andy W
Jeffrey B
Hilde J
Kathy B
Paula G
AnneMartine N
Christa I
Luise S
Vero B
Helena F *
Allisha A *


Dalia J **
Volodymr N **
Fatma S **
Richard K **
Filip R **
Mirjam D **
John C **
Jan A **
Sascha S **
Virginia M **
Karolina S **
Nikolina K **
Jan S **
Notes
* Registered on Facebook or Meetup
** Registered as "Interested" on Facebook which, in practice, means they probably won't come. But we appreciate their enthusiasm and support nonetheless.
Please share this event on social media!
Mailing List
Want to be kept informed of new events and occasional news from the Brussels Imagination Club? Just enter your email below − and be sure to follow the link in the confirmation email to complete your subscription to our mailing list.
---
---
Notes:
(1) We will never share your contact information with anyone, not even workshop facilitators, without your permission.
(2) "Where is the Imagination Club based?" question is a spam control measure. Please answer correctly to subscribe.