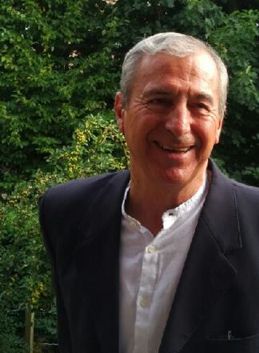 Workshop: Conflict Management
By Georges Melides
Brussels: 23 November 2016
Almost no one enjoys conflict. Everyone tries to avoid it. In fact, we work hard to master conflict avoidance skills. We teach our kids in school not to get into fights, avoid disagreements, walk away, give in or give up. We socialize young girls and adult women to value the relationship above their own personal interests or needs.
As a result we are an intimacy starved culture. We raise children who do not know how to manage their anger, or productively deal with conflict. Where do our children learn how to fight, when to fight and what is worth fighting for? I may be the calmest most peaceful person on the planet, but that does not mean those around me are. Where do I learn the skills to handle their confrontation of me?
In this workshop you will gain an understanding of how to:
Identify your own preferred mode of dealing with conflict and how it affects conflict outcomes.
Identify other people's preferred mode of handling conflict and adapting your own to facilitate conflict resolution.
Reduce wasted time and prevent the damage caused by conflict to working relationships.
Identify actionable strategies that can prevent conflict from escalating and becoming more serious.
Transform conflict from being wasteful and damaging to being useful and constructive.
Join us!
About Georges Melides
Georges Melides' corporate career started with IBM in Europe and the US. After leaving IBM he started and developed two strategic businesses in Europe in the field of software publishing. More recently he has been helping international non-profit associations in the health sector navigate the stormy waters of the business world. Throughout his career, and like most of us, he has been confronted with conflicts in his professional and personal life and as a consequence of being victimized by it, he decided a few years ago to become more cognizant in this vast and complex field.
Georges is a conflict management certified practitioner who is hired to enter into contexts of conflict to provide direction, clarity, and opportunities for resolution.
About Conflict Management
Conflict management consists of three different skill sets: communication skills, negotiation skills, and resolution skills. All three are necessary and indispensable elements for effective conflict management. Conflict in the workplace and in our personal lives is a fact of life and is usually regarded as being counterproductive. However, if the positive energy associated with conflict can be harnessed, it may then be directed towards problem solving, creativity, organizational improvement and mutually rewarding relationships.
Practical Information
When? Wednesday, 23 November 2016 from 18h45-21h00
Where? Timesmore Boulevard St Michel 47, 1040 Brussels
Public transport: Metro: Montgomery; Tram: Boileau
See map below or here...
How much? A contribution of €12 to cover expenses including materials, drinks, snacks, etc.
Please share this event on social media!
Want to come?
Please reply to your invitation e-mail or follow this link to sign up for for this workshop.
Participants
Jeffrey Baumgartner
Andy Whittle
Georges Melides
Paul van Merode
Alvito de Souza
Anne Crasner
Sydney Schreiber
Jana Gál
Benny Sintobin
Dionne
Susan Wild
Monica Jabcobsµ
Elzbieta
Damien d'Ursel
Roger Axford
Gilles Marechal
+ Guest
Tanja Gohlert
Stephen Lawson
Gillian McLaughlin *
Elena Nikolskaya *
Christopher Malapitan *
Ingrid Kreksch *


Helena Ruiz Fabra **
Camelia Dogaru **
Anita Sheehan **
Clea Crimson **
Monica Dimitriu **
Filip Roeckens **
Sascha Siegmund **
Miriam **
Monika Caban-Benavides **
Andie Martin **
Sonnen Blume **
Dennis Elslander **
Norma Nardi **
Jana Gál **
Claire Schonbach **
Karen Indesteege **
Gordon Buhagiar **
Notes
* Registered on Facebook or Meetup
** Registered as "Interested" on Facebook which, in practice, means they probably won't come. But we appreciate their enthusiasm and support nonetheless.
View Larger Map
Mailing List
Want to be kept informed of new events and occasional news from the Brussels Imagination Club? Just enter your email below − and be sure to follow the link in the confirmation email to complete your subscription to our mailing list.
---
---
Notes:
(1) We will never share your contact information with anyone, not even workshop facilitators, without your permission.
(2) "Where is the Imagination Club based?" question is a spam control measure. Please answer correctly to subscribe.