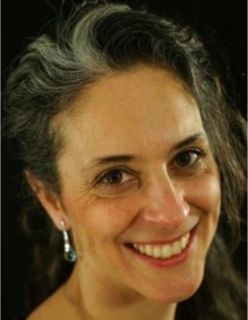 Workshop: Challenging Limiting Beliefs
By Ana Escarpenter
Brussels: 22 February 2017
How much time do you spend questioning, ruminating in your thoughts, being judgmental for yourself or others?
What if all these thoughts were not true?
Thanks to 'The Work', we break down these stressful, deceptive thoughts that are at the origin of all our sufferings and we free ourselves from the grip of our conditioning and return to our true nature: joy, peace, love and freedom.
It is a simple and radical process of questioning our thoughts.
This workshop aims to make you discover "The Work" of Byron Katie, to accompany you in the practice and to share, if you want to do so. It is addressed to every person who wishes to put an end to his/her suffering by finding the truth that resides in it.
Let yourself be guided by Byron Katie's "Work".
About Ana
Observing since her youngest age, Ana Escarpenter has always been curious and in search of learning. Life brought her on a journey to the discovery of other languages ​​and cultures.
Her aspiration to become a better person opened the doors of personal development. She was trained in multiple approaches: psychogenealogy, art therapy, MBTI, enneagram, EFT, numerology, family constellations, AT transactional analysis, NVC non violent communication, sociocracy, stress management, sophrology, PHR, NLP neurolinguistic programming, Yoga kundalini, the work of Byron Katie, and finally coaching.
Often everything begins with oneself and then along the way we move towards the others. For Ana, it is in this sharing that she finds happiness.
Ana is looking forward to meeting you all and sharing with you this simple technique that will help you see yourself and the other differently.
Practical Information
When? Wednesday, 22 February 2017 from 18h45-21h00
Where? Timesmore Boulevard St Michel 47, 1040 Brussels
Public transport: Metro: Montgomery; Tram: Boileau
See map below or here...
How much? A contribution of €12 to cover expenses including materials, drinks, snacks, etc.
Please share this event on social media!
Want to come?
Please reply to your invitation e-mail or follow this link to sign up for for this workshop.
Participants
Jeffrey Baumgartner
Andy Whittle
Ana Escarpenter
Valentina Caimi
Negin Ranjbar
Dionne
Ingrid Kreksch
François Delsaux
Barbara Renaux
+ Guest
Sarah Sherriff
+ Guest
+ Guest
Christine Philipp
Emma
Michael Croke
Cameron Chow
Olivier Dierickx *
Dominique Debroux *



Camelia Dogaru **
Barbara Madeleine **
Matteo Schuer **
Adriana Rochon **
Filip Roekens **
Alina Plamadeala **
Valerie Kinoo **
Daisy Tsvete **
Danielle De Wilde **
Juliette Panisset **
Elena Liebbrand **
Benoit Watteyne **
Lucy Perry **
Notes
* Registered on Facebook
** Registered as "Interested" on Facebook which, in practice, means they probably won't come. But we appreciate their enthusiasm and support nonetheless.
View Larger Map
Upcoming Events
24 July 2022: Event: Summer Barbecue
14 Sep 2022: Workshop: Communications by Cass Hebron
28 Sep 2022: Workshop: The Waiting Room - A Practice Between Mindfulness and Creativity by Daphné Sarpyener
12 Oct 2022: Workshop: How to Recharge Your Batteries by Aurélia Mellin
26 Oct 2022: Workshop: Self-Improvement by Andy Whittle
9 Nov 2022: Workshop: Money by Fatiha Elbaj
Mailing List
Want to be kept informed of new events and occasional news from the Brussels Imagination Club? Just enter your email below − and be sure to follow the link in the confirmation email to complete your subscription to our mailing list.
---
---
Notes:
(1) We will only use your email address to send you invitations to our activities and for occasional Imagination Club news.
(2) We will never share your contact information with anyone, not even workshop facilitators, without your permission.
(3) "Where is the Imagination Club based?" question is a spam control measure. Please answer correctly to subscribe.