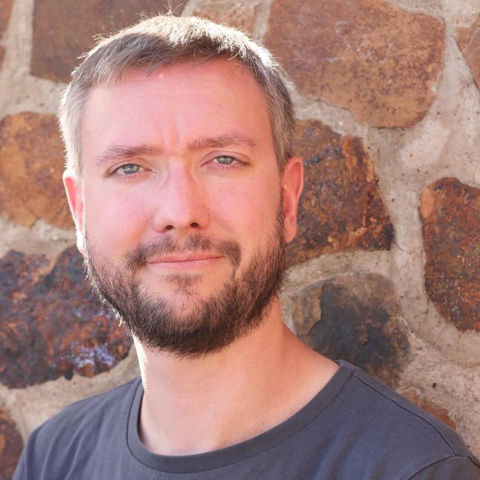 Workshop: Creating: Become the Alchemist of Your Own Life
By Filip Roeckens
Brussels: 22 May 2019
Creating what you truly want in your life is often associated with striving, hard work, and overachieving. Voices in the outside world and in your own mind want you to believe that you have to fix everything that's wrong with you first, before you can have what you want.
What if creating could be more joyful and effortless? In this workshop we will explore aspects of that Hero's Journey to your heart's desire and purpose. Creating what you love starts with raising your awareness about what's going on in your internal world.
In this workshop you'll learn:
Why your Unconscious has so much power and how it trips you up
How you can decrease self-judgment and regrets
Why positive thinking does not work
How to connect with your true nature
In short, this is about becoming the Alchemist of your own life - rising above the swings of the pendulum, and moving your power from conditions and circumstances to inspired action.
About Filip Roeckens
Filip Roeckens is a Natural Success coach and trainer on a mission to open hearts and free minds. He loves exploring consciousness, intuition, alchemy, hermetic philosophy, Structural Dynamics, the wisdom of the body, and dancing. You can connect with Filip at https://www.facebook.com/filip.roeckens.
Practical Information
When Wednesday, 22 May 2019 from 18h45-21h00
Where? Timesmore Boulevard St Michel 47, 1040 Brussels - Map
How much? A contribution of €12 to cover expenses including materials, drinks, snacks, etc.
Please share this event on social media!
Want to come?
Please reply to your invitation e-mail or follow this link to sign up for for this workshop.
Participants
Andy W
Jeffrey B
Filip R
Frans N
Kathy B
Lisa K
Sylvie VdE
Carolyn M
Sofia K
Peter W
Tina B
+ Guest
Johan V
Ingrid K
Christine P
Lucile C


Bart V **
Greet S **
Gert L **
Helena F **
Ali S **
Rich B **
Tim C **
Andreea A **
Bruno D **
Monica D **
Yulia D **
An V **
Daya A **
Daisy T **
Sofie dV **
Julie G **
Em G **
Sergi C **
Jan P **
Maya M **
Zlatimira **


Notes
* Registered on Facebook or Meetup
** Registered as "Interested" on Facebook which, in practice, means they probably won't come. But we appreciate their enthusiasm and support nonetheless.
Upcoming Events
24 July 2022: Event: Summer Barbecue
14 Sep 2022: Workshop: Communications by Cass Hebron
28 Sep 2022: Workshop: The Waiting Room - A Practice Between Mindfulness and Creativity by Daphné Sarpyener
12 Oct 2022: Workshop: How to Recharge Your Batteries by Aurélia Mellin
26 Oct 2022: Workshop: Self-Improvement by Andy Whittle
9 Nov 2022: Workshop: Money by Fatiha Elbaj
Mailing List
Want to be kept informed of new events and occasional news from the Brussels Imagination Club? Just enter your email below − and be sure to follow the link in the confirmation email to complete your subscription to our mailing list.
---
---
Notes:
(1) We will only use your email address to send you invitations to our activities and for occasional Imagination Club news.
(2) We will never share your contact information with anyone, not even workshop facilitators, without your permission.
(3) "Where is the Imagination Club based?" question is a spam control measure. Please answer correctly to subscribe.