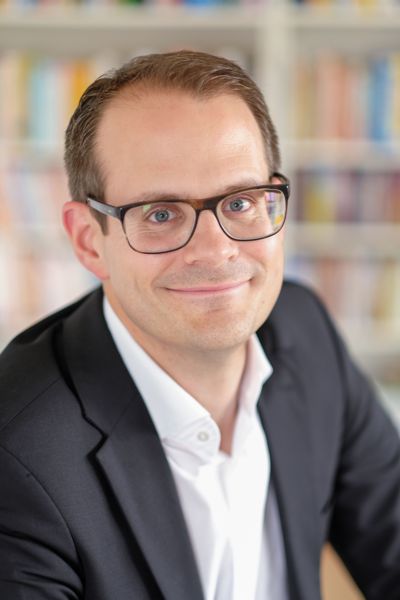 Virtual Workshop: The Art of Self-Leadership: Key to Getting Ahead in Difficult Times
By Lars Sudmann
On-Line: 13 May 2020
The founder of VISA, Dee Hock, once said: "If you seek to lead, invest at least 40% of your time in leading yourself." This is even more relevant in the turbulent times we live in. In this interactive, virtual workshop we will explore what it takes to practice self-leadership to help navigate yourself and potentially your business, career or organization through rough waters. We will explore areas such as the art of self-regulation; self-startership and self-motivation. This session is especially relevant for freelancers and entrepreneuers, but also organizational professionals who need to change the way they approach things. Drawing on years of experience as an executive, crisis leader, start-up board manager as well as lecturer at leading universities, Lars Sudmann will highlight what it takes to lead oneself in turbulent times.
Some areas that we will focus on are:
Self-Regulation: Key to staying calm in a troubled world
Self-Orientiation: How to find a way forward
Self-Startership: How to keep on getting forward
Self-Motivation: How to resolve barriers, be accountable and break through barriers
About Lars
Lars Sudmann works with teams and individuals on leadership, transformation and innovation. He has in-depth experience in engaging leadership in agile environments and was featured on BBC Capital, Fast Company, Inc., the Chicago Tribune, the Economist Career network and many more. The former executive of P&G Belgium has also been a lecturer at universities in Germany and Belgium. Lars' TEDx talks on self-leadership and innovation are top-ranked with 750.000+ views. His latest book is called "Innovation that Sticks" and is available here: http://www.lars-sudmann.com/page/resources/book-innovation-that-sticks/. Follow and connect with Lars on LinkedIn, Facebook or Twitter to learn more about his personal mastery programs for individuals.
Payment
Please make payment of €10 via PayPal to https://paypal.me/andyjwhittle. If you do not wish to use Paypal, please let us know when you register and we will send you information for making a bank transfer. All proceeds from the workshop will be donated to charity.
Joining the Workshop
We will use Zoom, the on-line conferencing software, to give this workshop. If you have not already done so, you can download the Zoom app to your computer or telephone free.
A day or two before the workshop, Andy will all paid participants the link for joining the workshop.
Date and Time
When Wednesday, 13 May 2020; Session will start at at 18:55 and the workshop will begin at 19:00 (18:00 BST, 13:00 EDT time). Please log in early.
Want to come?
Please reply to your invitation e-mail or follow this link to sign up for for this workshop. Please also make payment via Paypal (see above)
Participants
Andy W
Jeffrey B
Lars S
Richard B
Anke S
Angelika P
Elsie VL
Tom M
Sergi C
Brian H
Sivaram A
Olivier C
Paula G
Jo Ann B
AnneMartine N
Sabine S
Jennifer ON
Mirjam D
Lisa P
Julie G *
Dalia J *
Brian H *
Monica D *
Leina M *
Nicole vL *
Cheryl C *
Tasso T *



Greet S **
Helena F **
Camilia D **
Patrizia B **
Colette V **
Helene H **
Sascha S **
April B **
Gabriela S **
Jana G **
Larry M **
John C **
Lenka G **
Cheryl C **
Allisha A **
Zlatimira **


Notes
* Registered on Facebook or Meetup
** Registered as "Interested" on Facebook which, in practice, means they probably won't come. But we appreciate their enthusiasm and support nonetheless.
Please share this event on social media!
Mailing List
Want to be kept informed of new events and occasional news from the Brussels Imagination Club? Just enter your email below − and be sure to follow the link in the confirmation email to complete your subscription to our mailing list.
---
---
Notes:
(1) We will never share your contact information with anyone, not even workshop facilitators, without your permission.
(2) "Where is the Imagination Club based?" question is a spam control measure. Please answer correctly to subscribe.