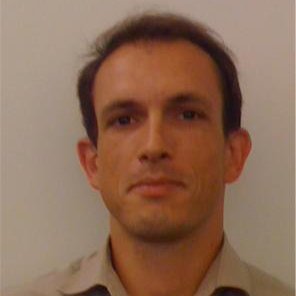 Workshop: Your Neighbourhood: A New Social Media Network
By Bruno Duarte
Brussels: 25 January 2017
Our world is changing. We lead busy lives. Work keeps us busy even at home. The news on TV and the internet takes us out to see the world without leaving our couches. Yet there's so much around us that we may be missing: how can we connect with those that live around us, our neighbours?
In this workshop, we shall find problems and conceive solutions for the oldest social media of humankind: our own neighbourhood community. We'll find out what we must do to communicate more and better with our neighbours, why we should do so and what will change if we start talking more with those who live around us.
Participants of this workshop benefit from time together reflecting on how to improve their daily lives and learning a European method of problem solving that is applied consistently to developing communities around the world.
About Bruno Duarte
Bruno Duarte has studied and worked in communication for almost fifteen years. He has also worked in sales, marketing, corporate communication, commercial operations, community development and now institutional communications as a contractor to the European Commission's Directorate General for Development and Cooperation (DG DEVCO). Bruno believes communicating makes a better world – and even has a good story on how a couple of phone calls created fifty jobs – ask him about it !
Practical Information
When? Wednesday, 25 January 2017 from 18h45-21h00
Where? Timesmore Boulevard St Michel 47, 1040 Brussels
Public transport: Metro: Montgomery; Tram: Boileau
See map below or here...
How much? A contribution of €12 to cover expenses including materials, drinks, snacks, etc.
Please share this event on social media!
Want to come?
Please reply to your invitation e-mail or follow this link to sign up for for this workshop.
Participants
Jeffrey Baumgartner
Andy Whittle
Bruno Duarte
Magdalena Miskiewicz
Carolyn Moody
Daisy Tsvete *
Dario Ceccarelli *
Olivier Dierickx *
Nicholas Raymond Hall *


Dennis Elslander **
Gordon Buhagiar **
Oliv Dierickx **
Helena Ruiz Fabra **
Kate Havrlik **
Kate Morrison **
Zlatimira Beckham **
Christopher Keith Malapitan **
Notes
* Registered on Facebook or Meetup
** Registered as "Interested" on Facebook which, in practice, means they probably won't come. But we appreciate their enthusiasm and support nonetheless.
View Larger Map
Mailing List
Want to be kept informed of new events and occasional news from the Brussels Imagination Club? Just enter your email below − and be sure to follow the link in the confirmation email to complete your subscription to our mailing list.
---
---
Notes:
(1) We will never share your contact information with anyone, not even workshop facilitators, without your permission.
(2) "Where is the Imagination Club based?" question is a spam control measure. Please answer correctly to subscribe.