Hello and Welcome to the
Brussels Imagination Club
Web Site!
The Imagination Club is an informal, non-profit and fun group that meets up twice a month in Europe's capital to hold a short (90 minute) experimental workshop on just about anything.
It's a place that allows facilitators and trainers to try out new ideas with a receptive, intelligent and creative audience -- people like you, of course!
It's also a place where you can go to learn something new, be surprised and meet some fantastic people from around the world.
The Imagination Club started in Brussels, Belgium. But there are now clubs in Australia, Sweden and the Netherlands.
The Imagination Club is run by Jeffrey Baumgartner and Andy Whittle.
Interested? Join us!
---
Next workshop: An Introduction to Chinese Medicine- the Five Elements by Irene Nolte on 11 February
---
---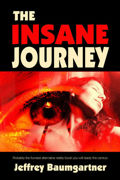 Jeffrey's Novel
The Insane Journey is a science fiction humour novel by Imagination Club co-founder, Jeffrey Baumgartner. Get your copy from Amazon.com, Amazon.co.uk, your favourite bookshop -- or pick up a signed copy at the next Imagination Club workshop.
The Insane Journey is a twisted tale about mentally unbalanced men, clever women, a talking penguin and a couple of aliens all participating in a deadly chase across a desolate, wind-swept Europa that exists in a tomorrow slightly to the left of yours and mine.