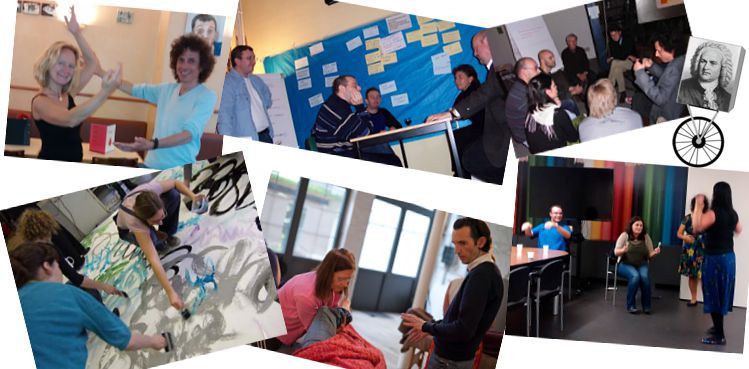 The Brussels Imagination Club
The Brussels Imagination Club is the original Imagination Club. It is a platform for experimentation in facilitation and training.
Twice a month we hold a 90 minute experimental workshop. A workshop might be run by professional trainers who want to test new ideas with a perceptive and intelligent international audience. It might be run by someone who has never run a workshop before and is keen to hone her skills and get valuable feedback before going professional. As a result, every workshop is unique and a little unpredictable.
For facilitators and trainers, we provide a unique venue not only for trying out new ideas and techniques, but also for getting great feedback. For participants, it is a marvellous opportunity to try something new, learn and meet intelligent, creative and incredibly good looking people like you!
Participation costs just €12 and includes a drink a snack and the workshop.