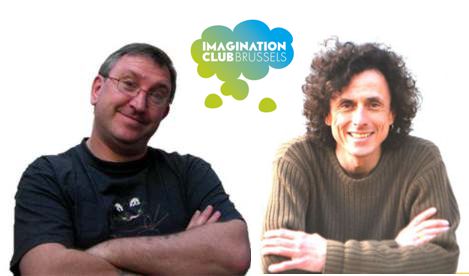 The Brussels Imagination Club
Welcome to the Imagination Club! For more than a decade, we've been running experimental workshops and other events for the international community of Brussels. Today, our informal group has over 300 members from dozens of countries around the world; we even have a few Belgians in the group!
These days we run workshops on the second and fourth Wednesday of every month and, starting in 2017, we will be holding our Serious Waffle Sessions − short talks and presentations designed to teach you something (ideally three things) new.
So, if you are looking for an opportunity to try out new things, learn and meet some great people, come along to one of our events. We'd love to meet you!