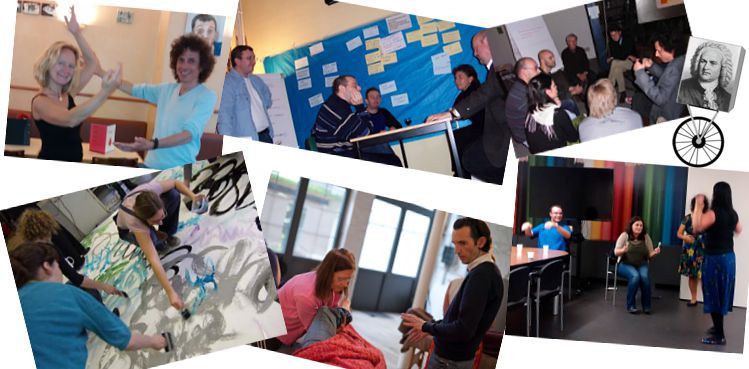 The Brussels Imagination Club
Learn Something New, Meet New People & Enjoy a Drink
For longer than we can remember, the Imagination Club has been running twice monthly, inexpensive, 90 minute workshops on all kinds of subjects, from personal development, to running your own business and much more. More recently, our occasional Serious Waffle Sessions invite expert speakers to give short, informative talks on a variety of subjects. We also invite professional and aspiring trainers, facilitators and public speakers to lead workshops and give talks. Click here to learn more about our activities...
Upcoming Events
11 September 2019 Responsibility, Power and Freedom by Lisa Kretschmann
25 September 2019 The Six Ingredients of Self-Management by Lenka Grackova
9 October 2019 Marketing Your Small Business by Sheldon Stanton
23 October Dress with Colour and Style by Ella Strickland
13 November 2019 Personal Finance by Elena Nikolskaya
Want to do a workshop or talk with us? Get in touch!
Note titles and facilitators are subject to change.
Bruzz TV's Segment on the Imagination Club

The Imagination Club in the News on Bruzz.
Get on Our Mailing List
Want to be kept informed of new events and occasional news from the Brussels Imagination Club? Just enter your email below − and be sure to follow the link in the confirmation email to complete your subscription to our mailing list.
---
---
Notes:
(1) We will never share your contact information with anyone, not even workshop facilitators, without your permission.
(2) "Are you human" question is a spam control measure. Please answer correctly to subscribe.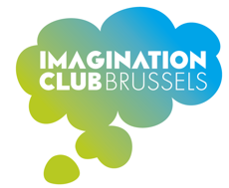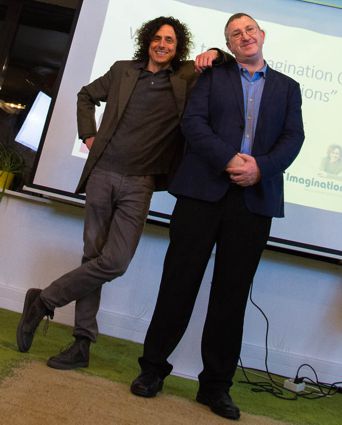 Imagination Club founders: Jeffrey Baumgartner and Andy Whittle