---
You are warmly welcome to join us at the Imagination Club on Wednesday, 9 October at 18h45 for an interactive, experimental workshop on: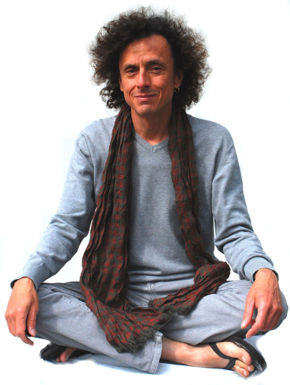 Your Cosmic Creativity
By Imagination Club Co-founder, Jeffrey Baumgartner

Learn how to tap into the most powerful creative resource in the world: your mind! Discover how you can connect to your creative spirit and construct immensely imaginative and powerful ideas.

In this workshop, you will meet your mental bureaucrat, who attempts to destroy creative ideas "for your own good"; your exploring spider, who builds webs across the cosmos of your mind; and your inner provocateur, who can take you to new heights of creativity -- if you let her.

You will learn how to free your mind and build powerful, imaginative, creative ideas to achieve goals, solve problems and impress members of the opposite sex (or same sex, if that's your preference!).

Please bring to this workshop a problem or goal in work, love or life. You will leave with creative ideas about how to achieve the goal -- or solve the problem -- and make your world a better place!

This workshop is an experimental turn-around for Jeffrey whose workshops usually take a more scientific approach to training people to be more creative. In addition to a learning experience for you, it will be jolly good fun and a learning experience for Jeffrey. So, cancel your plans for the evening and join him and a bunch of intelligent, creative and beautiful people like yourself in order to discover and tap into your cosmic creativity!

NOTE NEW LOCATION BELOW!

About Jeffrey

Jeffrey is the author of the science fiction-humour novel, The Insane Journey, and the quirky business book, The Way of the Innovation Master. He also writes the very silly Baumgartner Report Newsletter as well as the rather more serious Report 103 newsletter. When not writing, he speaks and does workshops for businesses, governments and non-profits in Europe, North America, Africa, The Middle-East and Asia. And, of course, he manages the Imagination Club with Andy. His web site is at jpb.com.

A special thanks to Tipik for donating classroom space for us!
Details
---
When?

9 October 2013
Time:18h45 to 20h30

Where?

Tipik
Avenue de Tervueren 270
1150 Brussels

From Montgomery metro station, you can take tram 39 or 44. Get off at the stop "Jules César" or walk.

See map below or here...

How much?

A contribution of €10 to cover expenses including materials, drinks, snacks, etc.

Where's the web page?

http://www.imaginationclub.org/brussels/event20131009.php
---
RSVP
Please reply to your invitation e-mail or follow this link to sign up for for this workshop.
Participants
Jeffrey Baumgartner
Andy Whittle
Ingrid Kreksch
Elena Nikolskaya
Margarita Akritidou
Veronica Navas
Annette Monreal
Yannick Bollati
Fabienne Vloeberghen
Pirjo Laine
Alejandra Laiton Galan
Lindsay Rosther
Chiara De Caro
PB
JN
Erhun Alptekin
Sonia Resuli *
Natalia Andrea Gómez *
Ally Doritos *

Myriam Garando **
Marcia Guyot **
Tania Postil**
Frank Barendregt **
Em Gee **
Filip Roeckens **
Tushar Singh **
Zlatimira Smile **
Caroline Dare **
* indicates confirmation via Facebook
** indicates 'maybe coming' on Facebook.
Want to come, but don't want your name on this list? No worries. Just tell us not to publish your name when replying.
---
View Larger Map