You are warmly welcome to join us at the Imagination Club on Wednesday, 13 May 2015 at 18h45 for an interactive, experimental workshop on: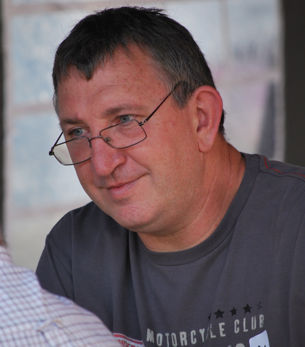 Creating a Life Purpose Statement in 3 Easy Steps
By Andy Whittle
Many of us are searching for that holiest of Holy Grails, their "Purpose in life".
Some people say that the purpose of life is to life live fully when, in fact, there are as many answers to that question as grains of sand on an average beach.
Whilst it can be fun to search for one's purpose generally, one way to get started on that quest is to write down what that quest just might be. If it is not written down somewhere it is not going to get acted upon.
This workshop is dedicated to taking that very first step. Together but individually, based on 3 simple steps, you will start the journey towards real self-discovery, becoming self-determined, and taking 100% responsibility for being the total cause for your own lives.
About Andy Whittle
Andy Whittle is an IT consultant during the day and trainer/facilitator/speaker when he can. Andy has worked with organisations such as GlaxoSmithKline, Toyota, The European Commission, the Belgian government and many others. He is also the co-founder of the Brussels Imagination Club where he runs regular workshops on all aspects of personal and professional self-improvement and wellbeing.
Details
---
---
RSVP
Please reply to your invitation e-mail or follow this link to sign up for for this workshop.
Participants
Andy Whittle
Jeffrey Baumgartner
Inge Y
Jutta Schlinke
Elena Nikolskaya
MS
Frans Nijs
Tony Zamparutti
Catherine Behr-Gross
Peter Whippy
Pirjo Laine
Katleen
David Estrada *
Rica Victoria Joost *
Khurram Waqas Malik *
Kathia Kahdenzi Cošmodspry *
Emilia da Paz *
Dominique Debroux *
Bonifacio Di Pietrantonio *



Mihaela Matei **
Zlatimira Smile **
Wendy Deyell **
Valerie Hennes **
Dante-Gabryell Monson **
Jeniffer Bosiers **
Nathalie Villanueva Fernandez **
* indicates confirmation via Facebook
** indicates 'maybe coming' on Facebook -- which in practice means they probably won't come. But we appreciate their enthusiasm for the event.
Want to come, but don't want your name on this list? No worries. Just tell us not to publish your name when replying.
View Larger Map