You are warmly welcome to join us at the Imagination Club on Wednesday, 11 February 2015 at 18h45 for an interactive, experimental workshop on: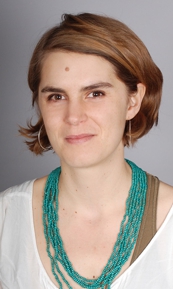 Holistic health: An introduction to Chinese Medicine- the Five Elements
By Irene Nolte
To this day the Five Element theory forms the cornerstone of the work of oriental health practitioners (acupuncture, shiatsu etc), offering a comprehensive key to understanding seemingly disparate symptoms and ailments. In addition, next to providing distinct guidance to understanding disease, it offers an accurate map for healing, both through dietary and life style recommendations. In this way, it greatly contributes to the Western understanding of health and healing.
In this workshop you will be introduced to the theory behind the Five Elements and receive practical information on how to support your immune system both through lifestyle recommendations as well as seasonal eating. We will also touch upon the historical background of the two medical systems- Eastern (Chinese) and Western.
About Irene
Irene Nolte started her career by studying international politics and law (MA). She worked as international human rights advocate in the UK, Peru and India. Through a turn of events, she was introduced to the healing arts and went on to study Shiatsu, Traditional Chinese Medicine and macrobiotics in the UK. After that she trained as systemic life coach in Berlin.
Irene now lives in Brussels where she works as integrative health counselor and shiatsu practitioner. She gives workshops in EFT, Shiatsu, stress management and deep ecology across Europe. The focus of her practice is to help people live healthier and if necessary change careers, so that they can work in the field they love and become who they truly are.

Details
---
---
RSVP
Please reply to your invitation e-mail or follow this link to sign up for for this workshop.
Participants
Jeffrey Baumgartner
Andy Whittle
Irene Nolte
Andrea Scheidl
Ingrid Kerksch
Peter Whippy
AB
Jutta Schlinke
Catherine Behr-Gross
Minna Suvanto
Alena Skrbkova
Christina Burigana
Emilia Gavrila
Ruth Vos
Stephen Lawson
Bonifacio Di Pietrantonio *
Catherine Birkner *
Mihaela Matei *
Frank Barendregt *


Ally Doritos **
Nadia Marin **
Miriam Tessens **
Nathalie Villanueva **
Irina Papancheva **
Oana Escu **
Inna Garkova Moreuil **
Nadia Marin **
Zlatimira Smile **
* indicates confirmation via Facebook
** indicates 'maybe coming' on Facebook -- which in practice means they probably won't come. But we appreciate their enthusiasm for the event.
Want to come, but don't want your name on this list? No worries. Just tell us not to publish your name when replying.
View Larger Map
View Larger Map