You are warmly welcome to join us at the Imagination Club on Wednesday, 28 January 2015 at 18h45 for an interactive, experimental workshop on: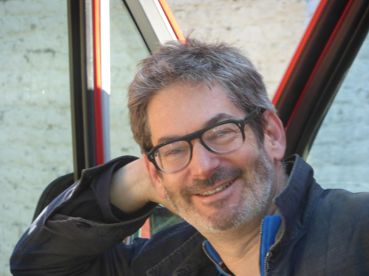 Making Sense of Your Relationship to Money
An Interactive Workshop
By Sydney Schreiber
Money as a mirror in which one can discover one's unconscious projections.
During the workshop, we will:
explore the nature of our relationship to money,

identify how this relationship affects our attitudes, decisions and actions, and discover how by becoming conscious of our relationship with money, we can become freer and more empowered to

navigate financial situations and realize life's potential.
This workshop is for anyone interested in increasing their vitality by shedding unproductive patterns and reactions.
In the words of C. G. Jung "Until you make the unconscious conscious, it will direct your life and you will call it fate."
Video About the Workshop
Making Sense of Your Relationship to Money from sydney schreiber on Vimeo.
Who is Sydney Schreiber?
Sydney is a lawyer and entrepreneur who trained with Peter Koenig to deliver Peter's money workshops. Peter has developed the workshops over a thirty year period and is the author of the book Thirty Lies about Money. Sydney's decision to train was prompted by his experience at one of Peter's workshops and his affinity for Peter's philosophy and method. Sydney's website (in beta) is www.freetobe.be
Thanks!
A special thanks to Nahman, the human-centred design agency, for providing the Imagination Club with workshop space for this event!

Details
---
---
RSVP
Please reply to your invitation e-mail or follow this link to sign up for for this workshop.
Participants
Jeffrey Baumgartner
Andy Whittle
Sydney Schreiber
Bess Stonehouse
Tony Zamparutti
Katja Legisa
Patricia Ghyoros
Jutta Schlinke
Ingrid Kreksch
A...
Janet Wishnetsky
Valentina Caimi
Peter Whippy
Catherine Birkner
Elena Leibbrand
Elzbieta
Roger Axford
Paul Van Merode
Samuel Dellicour
Dominique Byron
Katie Murphy *
Nadia Marin *
Silvia *
Em Gee *


Anita Sheehan **
Erhun Alptekin **
Mihaela Matei **
Oana Escu **
Zlatimira Smile **
Muhammad Nauman Butt **
Nathalie Villanueva Fernandez **
Çigdem Sidney Çapulcu **
Khurram Waqas Malik **
* indicates confirmation via Facebook
** indicates 'maybe coming' on Facebook -- which in practice means they probably won't come. But we appreciate their enthusiasm for the event.
Want to come, but don't want your name on this list? No worries. Just tell us not to publish your name when replying.
View Larger Map