---
You are warmly welcome to join us at the Imagination Club on Wednesday, 14 January 2015 at 18h45 for an interactive, experimental workshop on: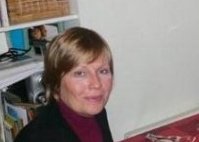 Relax Your Body and Improve Your Posture
A Practical Workshop
by Ingrid Kreksch
Stress has become a permanent condition in modern life. In this workshop, based on the book Change Your Posture-Change Your Life by Gregg Parry, you will learn how to relax the different muscles of your body. You will then be able to use these exercises on your own at home.
Notes
Ingrid has asked that we limit the number of participants to 14. If you have registered for this workshop, but can no longer attend, please contact us so that we can give your place to another person.

If possible wear comfortable, loose clothing.
About Ingrid Kreksch
Ingrid currently works as a training coordinator at the European Commission. In her free time she has started taking courses to become a Pilates teacher
Thanks!
A special thanks to Nahman, the human-centred design agency, for providing the Imagination Club with workshop space for this event!

Details
---
---
RSVP
Please reply to your invitation e-mail or follow this link to sign up for for this workshop.
Participants
Jeffrey Baumgartner
Andy Whittle
Ingrid Kreksch
Estelle Dupont
Dominique De Troyer
Elena Nikolskaya
Donnay Françoise
MS
Karen Naessens
Angela Corbalán
Sergi Corbalán
MC
Dominique Debroux *
Ally Doritos *


Denisa A**
Ina Danova **
Edward Baumgartner **
Mihaela Matei **
Sylvia Sylvi Sylv **
Nadia Marin **
Ana Luisa Romero Regout **
Zlatimira Smile **
Ina Danova **
* indicates confirmation via Facebook
** indicates 'maybe coming' on Facebook -- which in practice means they probably won't come. But we appreciate their enthusiasm for the event.
Want to come, but don't want your name on this list? No worries. Just tell us not to publish your name when replying.
View Larger Map