---
You are warmly welcome to join us at the Imagination Club on Wednesday, 24 September 2014 at 18h45 for an interactive, experimental workshop on: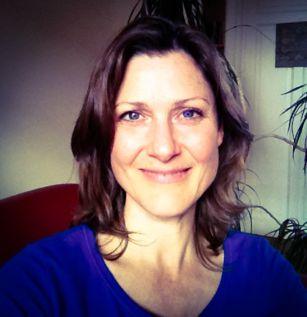 Seriously, Laughter is the Best Medicine!
By Susan Hopkinson
We have been born with everything we need to bring balance and wellbeing to our lives, but we were taught to believe that these things have to come from the outside. The great news is that with a little effort and understanding, we can get more control over our moods and wellbeing, and it can be fun, too! Our moods change frequently throughout the day, and with every shifting mood comes a positive or negative shift in our hormones, which affects our overall health. If we stay in stress/anger/frustration mode too long, our levels of cortisol rise and threaten the health of our adrenal glands, kidneys and liver.
Laughing - regardless of whether it's because you think something is funny or whether you're just making yourself laugh - has the immediate effect of lowering your Cortisol (stress hormone) levels as well as increasing your oxygen intake which nourishes and energises every cell in your body. In laughter yoga, you "fake it till you make it", and the body gets the benefits anyway! When we relax and feel energised, productivity increases, relationships are more harmonious, and life gets more liveable.
In this workshop you will understand the role of stress in your life and learn how to overcome your stress patters. You will experience a laughter yoga session firsthand, and at the very least, you'll have a great time!

About Susan Hopkinson
Following an initial career in Nato and the EU, Susan Hopkinson began teaching yoga in Brussels in 1998 after having trained as a teacher in India in 1996-7; she qualified as a yoga therapist through the Yoga Biomedical Trust (London) in 2007. Susan has been studying various approaches to yoga since discovering it while at the University of Toronto in the 1980s, and regularly learns from leading teachers of Mindfulness, Yoga and Therapeutic practices from around the world. She frequently travels to India, where she continues to study yoga and ayurveda with her teachers there. In 2010, she started teaching Laughter Yoga after enjoying its benefits herself, and realising its therapeutic value as a stress-reliever and a real aid in the treatment of depression. She is also invited to lead laughter yoga sessions as icebreakers at meetings and conferences. Making the most of these ancient wisdom practices, she combines yoga, ayurveda and astrology in her healing sessions with clients. Her website is www.inspirationyoga.eu
Details
---
When?

24 September 2014
Time:18h45 to 20h30

Where?

VIP Offices
Boulevard St Michel 47
1040 Brussels

Metro: Montgomery & Boileau

See map below or here...

How much?

A contribution of €12 to cover expenses including materials, drinks, snacks, etc.

Where's the web page?

http://www.imaginationclub.org/brussels/event20140924.php
---
RSVP
Please reply to your invitation e-mail or follow this link to sign up for for this workshop.
Participants
Jeffrey Baumgartner
Andy Whittle
Susan Hopkinson
Ed B
Inge Y
Bess Stonehouse
Carolyn Dare
Peter Whippy
Jutta Schlinke
Fabienne Vloeberghen
Yannick Bollati
Fons Feekes
Manfred Kohler
Zeinah Mugdadi
Paul Van Merode
Ingrid Kreksch
Noemi Gorka
Andra Dusu
Oana Escu *
Alex Weston *
Pia Bech Nielsen *
Ally Doritos *
Mihaela Matei *
Simona Stefanescu *
Frank Barendregt *
Tara Blake *
Stephanie Bonin *
Mihai Titire *
Oana Escu *
Carole James *
Miriam Tessens *
Muriel de Crayencour *
Liesbeth De Schamphelaere *
Sylvia Sylvi Sylv *
Alexandra Beldiman *
Ana Agúndez *

Nikolina Korecic **
Sergi Corbalán **
Em Gee **
Tushar Singh **
Nikolina Korecic **
Genevieve Morgan **
Khurram Waqas Malik **
Antonia Harrison **
Wendy Deyell **
Jacek Ka **
* indicates confirmation via Facebook
** indicates 'maybe coming' on Facebook -- which in practice means they probably won't come. But we appreciate their enthusiasm for the event.
Want to come, but don't want your name on this list? No worries. Just tell us not to publish your name when replying.
View Larger Map