You are warmly welcome to join us at the Imagination Club on Wednesday, 18 June 2014 at 18h45 for an interactive, experimental workshop on:
Bonus June Workshop - New Venue!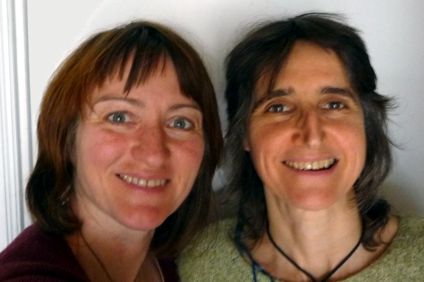 Solving the Culture Puzzle: Clues for Living in Belgium
By Ruth Friedman and Sigrid Ramault
Do you ever have the experience that you absolutely do not understand how things work in this strange, small and sometimes confusing country?
Or, if you are a local, are you curious about perceptions of your country?
Almost everyone bumps into strange anomalies that make no sense when they live in another country for an extended period of time. But what sense can you make of all this and how can you adjust to get more out of your time in Belgium? (And, as a local what can you discover about your own culture?)
In this workshop we plan to shed some light on the subject!
During this interactive and dynamic session we will hear each other's stories, learn about Belgian history and culture, and figure out some new and creative ways to help solve the Belgian culture puzzle.
We invite you to come along with your stories of the strange, incomprehensible things that have happened to you in interacting with local people
Come along to this workshop to:
Develop your "Belgian instinct" and gain new insights into living in Belgium.
Share your experiences and find out that you are not alone.
Gain knowledge and understanding about the roots of culture and how it affects your everyday experiences.
Get insights on how your own cultural expectations influence your relationships.
Gain a better of understanding of other cultures through the Belgian lens.
Note
This workshop was inspired by Ruth's and Sigrid's need to describe situations of cultural misunderstandings for a Belgium culture guide that they are writing for a client. They have created a workshop that they believe will be interesting and useful to anyone living in Belgium and they do hope to use the best stories in the guide, with your agreement. They will naturally change all names and identifying in any stories that they use so that your anonymity is assured.
About Ruth Friedman
Ruth is a trainer, consultant and coach. She works in the fields of intercultural awareness, cultural diversity, non-discrimination, self-compassion, personal and careers development. She works with groups in diverse settings as well as with individuals. Ruth is from the UK and has lived in Belgium since 2004.
About Sigrid Ramault
Sigrid is Belgian and arrived in her country at 16, after a childhood in Romania, Thailand, Rwanda and Morocco. Her professional ambition is to be a leverage in the creation of new, healthier and happier worlds. She works as process facilitator, project manager, social impact management consultant, social entrepreneur and coach in all fields related to sustainability and business.

Details
---
---
RSVP
Please reply to your invitation e-mail or follow this link to sign up for for this workshop.
Participants
Jeffrey Baumgartner
Andy Whittle
Ruth Friedman
Sigrid Ramault
Marjolein Jongman
Sonja Schwarz-Bücherl
Olivier Marsily
Deborah Farhi
Anke Seidler
Astrid Brommelstroet
Grainne Murphy
+ Guest
Tony Zamparutti
Tomasz Kaminski
Wendy Deyell *
Monica Dimitriu *
Miriam Tessens *
Aarti Parpiyani *
Julia Boo *
Deborah Farhi *
Dominique Debroux *


Ali Sohail **
Beatrix Pulinka **
Khurram Waqas Malik **
Clive Burrow **
Nathalie Villanueva Fernandez **
Gillian Ni Bruide **
Zlatimira Smile **
* indicates confirmation via Facebook
** indicates 'maybe coming' on Facebook -- which in practice means they probably won't come. But we appreciate their enthusiasm for the event.
Want to come, but don't want your name on this list? No worries. Just tell us not to publish your name when replying.
View Larger Map