You are warmly welcome to join us at the Imagination Club on Wednesday, 26 February 2014 at 18h45 for an interactive, experimental workshop on: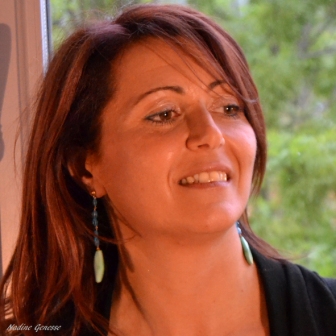 The Myths of Grief
By Luisa Mannu
Isn't grief the natural emotional reaction to a loss of any kind - death of a loved one, divorce, break up of a romantic relationship, loss of a job, unmet expectations, moving, to name but a few?
Aren't myth stories usually about gods, supernatural heroes and humans?
What's the link between grief and myths? Is it about the ancient famous Greek myths? What have Zeus, Venus, Apollo, Poseidon to do with grief?
Join this interactive workshop and you will be surprised by the myths we have been taught about dealing with grief!
You may also realize that you can be ill prepared to help others dealing with a loss.
Have you been experiencing a loss of any kind or are you still struggling for a past loss that hurts?

Do you know a loved one who's fighting against a terminal disease and you are living with anticipatory grief?

Do you know someone who's grieving and you don't know how to help him/her?
In this workshop we will review what the latest research on grief says about the accuracy of the most widely held myths about grieving.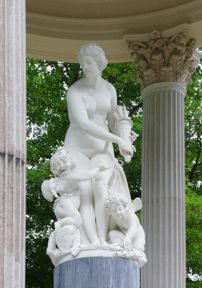 We will work together and distinguish between myths and truths about grief.
Have you ever asked yourself any of the following questions?
What can I do to help myself in grieving well? Which are the good rules?

What are the good and not so good things to do and to say to a grieving person?

What are the things to AVOID saying to a grieving person?
If you are not sure about the answers to these questions, this workshop is for you!

About Luisa
Luisa is a Grief Coach with a background as food scientist. After experiencing the death of her husband at the age of 32, her deep and long grief turned out being an incredible nurturing and enriching experience of love and life. When she emerged from her "long dark tunnel" she felt a strong calling to help and support people to live wholeheartedly after loss.
Certified "Grief recovery method" specialist and Grief Coach, Luisa is also an Ayurvedic massage therapist. She accompanies people in their journey after loss with compassionate energy. Based in Brussels, she hails originally from Italy. Fluent in three languages (EN/FR/IT), she loves travelling, cooking and meeting new people!
Learn more about Luisa and her work at www.liveafterloss.org
A special thanks to Tipik for donating a meeting space for us!
Details
---
When?

26 February 2014
Time:18h45 to 20h30

Where?

Tipik
Avenue de Tervueren 270
1150 Brussels

From Montgomery metro station, you can take tram 39 or 44. Get off at the stop "Jules César" or walk.

How much?

A contribution of €12 to cover expenses including materials, drinks, snacks, etc.

Where's the web page?

http://www.imaginationclub.org/brussels/event20140226.php
---
RSVP
Please reply to your invitation e-mail or follow this link to sign up for for this workshop.
Participants
Jeffrey Baumgartner
Andy Whittle
Luisa Mannu
Lorraine Wrafter
Peter Whippy
Paul Van Merode
Sarah Aronzohn
Susan Hopkinson
Stephen Lawson
Lodewijk Regout
Robert Suzic


Filip Roeckens **
Clive Burrow **
Nathalie Villanueva Fernandez **
Tania Postil **
Frank Barendregt **
Tushar Singh **
Zlatimira Smile **
Goldie Kara **
Clive Burrow **
* indicates confirmation via Facebook
** indicates 'maybe coming' on Facebook -- which in practice means they probably won't come. But we appreciate their enthusiasm for the event.

Want to come, but don't want your name on this list? No worries. Just tell us not to publish your name when replying.


View Larger Map Larger Map