You are warmly welcome to join us at the Imagination Club on Wednesday, 22 January 2014 at 18h45 for an interactive, experimental workshop on: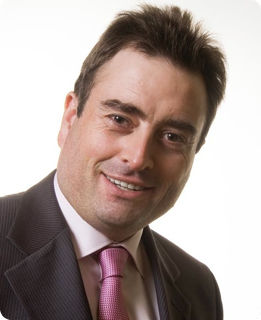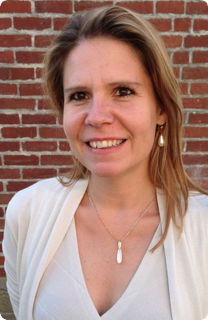 What Should I Do Right Now ?
By Yannick Bollati & Fabienne Vloeberghen
"You got to be careful if you don't know where you're going, because you might not get there." - Yogi Berra
Efficiency in the work environment is about making fast and smart decisions, at anytime and about all things at hand. Efficiency is having the right answer to the question "What Should I Do Right Now?" within an environment where information surge, tasks overload and conflicting objectives are the norm.
Efficiency for a manager should not be confused with pure productivity. The question is not to do "more" but to act on the "right" tasks at the "right" moment. Often, less experienced managers can exhaust themselves, working very hard without a tactical and a strategic vision.
Efficiency is about having a "personal efficiency process" that allows fast processing of incoming information, smart sorting and organization of data and tasks as well as a habit of focused work based on clear priorities and decisions.
Learning some theory about time management best practices will not produce concrete change. Efficiency is also very much about how each of us "think"; it is very personal. We all have different habits, different strengths and weaknesses when it comes to organization.
Personal efficiency is pretty … personal. For this workshop Yannick and Fabienne will experiment how personal efficiency could be taught to a group via a set of individual and group practical exercises.
About Yannick and Fabienne
Yannick is an engineer, originally from France, who worked 15 years in international business consulting for the financial industry. He created Templay in 2008 to provide organization and strategy consulting for small and medium size business CEOs and managers. He currently works with clients from self employed independent business owners to banks and public administration
Fabienne is a Belgian who started her career as an English and Dutch teacher before joining the European Commission where she worked for more than 3 years. Since 1996, she has worked for Belgacom where she is manages major telecommunication networks for national & international corporate accounts; and, for the past four years has been in charge of Quality in the Belgacom technical call centers for residential customers.
A special thanks to Tipik for donating a meeting space for us!
Details
---
When?

22 January 2014
Time:18h45 to 20h30

Where?

Tipik
Avenue de Tervueren 270
1150 Brussels

From Montgomery metro station, you can take tram 39 or 44. Get off at the stop "Jules César" or walk.

How much?

A contribution of €12 to cover expenses including materials, drinks, snacks, etc.

Where's the web page?

http://www.imaginationclub.org/brussels/event20140122.php
---
RSVP
Please reply to your invitation e-mail or follow this link to sign up for for this workshop.
Participants
Jeffrey Baumgartner
Andy Whittle
Yannick Bollati
Fabienne Vloeberghen
Paul Naveau
Caroline P
CJ
Luisa Mannu
Dominique de Troyer
Kristel Iris De Prins
Marilys Corbex
David Anciaux
Catherine Cohet
Sylvia Taylor
Olivier Langrene
Nathalie Chesse
Gaelle
Margarita Au *
Goldie Kara *
Katie Murphy *
Ally Doritos *


Tushar Singh **
Nathalie Villanueva Fernandez **
Stefaan De Jonckheere **
Em Gee **
Craig Rimmer **
Zlatimira Smile **
Véro Bosschaert **
Musa Johm **
* indicates confirmation via Facebook
** indicates 'maybe coming' on Facebook -- which in practice means they probably won't come. But we appreciate their enthusiasm for the event.

Want to come, but don't want your name on this list? No worries. Just tell us not to publish your name when replying.


View Larger Map Larger Map