---
You are warmly welcome to join us at the Imagination Club on Wednesday, 27 November at 18h45 for an interactive, experimental workshop on: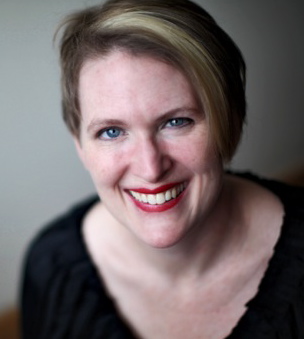 Create Your Own Story
By Erin Meyer
The winds of change are blowing. These are uncertain, unstable times. With change comes opportunity for something better. Whether you are blown away by the changes forced upon you, or there is a tantalizing breeze pulling you towards something new, learn to navigate your journey with The Creativity Compass.
In January 1943 the winds of change were blowing at gale-force. The Axis Powers threatened democracy world wide. The Allied Powers were struggling to fight back. A second front had to be opened in Western Europe to relieve the Russians fighting Germany in the East. A cross-channel invasion seemed impossible. Eighteen months later, on June 6, 1944, Allied soldiers landed on the beaches of Normandy, France and created an a new story for themselves and the world.
We look to our past, to envision our future, and ultimately create our present - our one true gift. Through the history of D-Day, understand how The Creativity Compass works. Learn how to harness the winds of change, chart your own course and ultimately, create your own story.
About Erin Meyer
A trained historian and cultural anthropologist, Erin Meyer specializes in creativity and the pursuit of 'crazy ideas' - how the 'impossible' becomes reality. Pursuing her own 'crazy'ideas has led her to appearances on national television in the US, UK & Belgium, sharing the stage with a former US Secretary of State, working with international non- governmental organizations, teaching & counseling. A mother of four, Erin founded The School of Intuition to inspire 'ordinary' people to live extraordinary lives and create their own history.
A special thanks to Tipik for donating a meeting space for us!
Details
---
When?

27 November 2013
Time:18h45 to 20h30

Where?

Tipik
Avenue de Tervueren 270
1150 Brussels

From Montgomery metro station, you can take tram 39 or 44. Get off at the stop "Jules César" or walk.

How much?

A contribution of €10 to cover expenses including materials, drinks, snacks, etc.

Where's the web page?

http://www.imaginationclub.org/brussels/event20131127.php
---
RSVP
Please reply to your invitation e-mail or follow this link to sign up for for this workshop.
Participants
Jeffrey Baumgartner
Andy Whittle
Erin Meyer
Ingrid Kreksch
Annette Monreal
Margarita Akritidou
Peter Whippy
Marjolein Jongman
Kevin Scarlett
Katrin Dürkoop
Lynn Shaw
Elena Nikolskaya
David Anciaux
Karolina
Pirjo Laine
Paul van Merode
Elzbieta
Sonia Resuli *
Astrid Sabitzer *
Samuel Dellicour *
Jovana Bogojevic *
Sigrid Ramault *
Sylvie Tastenoy *


Shamma Raghib **
Miriam Tessens **
Zlatimira Smile **
Dirk Steinkamp**
Frank Barendregt **
Tushar Singh **
Tania Postil **
Craig Rimmer **
Lance Box **
Nathalie Villanueva Fernandez **
* indicates confirmation via Facebook
** indicates 'maybe coming' on Facebook -- which in practice means they probably won't come. But we appreciate their enthusiasm for the event.

Want to come, but don't want your name on this list? No worries. Just tell us not to publish your name when replying.


View Larger Map Larger Map