You are warmly welcome to join us at the Imagination Club on Wednesday, 13 November at 18h45 for an interactive, experimental workshop on: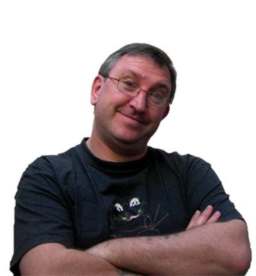 Using Technology to Get Organised
By Imagination Club Co-founder, Andy Whittle

We all feel a little overwhelmed sometimes, with massive amounts information coming at us from all angles. Technology is invading our lives, maybe we should start using it to our advantage…
This workshop will take you through some of the latest (cloud) technology that can be used to help you declutter and get organised.
The key with these programs is to use them regularly.

Andy will take you through 3 of the most popular ones and help you get the most out of them. The main technologies we will visit during the workshop are:

Evernote (the main focus for this workshop)
Useful text, audio and image note-taking app which allows sharing of notes between devices.
Save your notes from your latest meeting, snap a picture, record an interesting idea that you had or save a web link that you want to read later.
The best part is that you can access your information across your laptop, tablet, or smart phone.
Not only will you "remember" more, but you can share information through collaborating with your colleagues or friends.
Google Drive
Collaborative authoring; document sharing; cloud service; publishing; peer reviewing; group working.
Dropbox
Very convenient (drag and drop) online storage and sharing service.
Be Prepared
In order to prepare for the forthcoming workshop and to save time, we suggest that you create accounts for the 3 technologies we will look at.
Please remember to bring your laptop/tablet in order to try out some of the things we will look at during the workshop. Wi-fi is available.

Disclaimer: Andy is biased towards Android apps but as these applications are cross platform this should not be an issue.
About Andy
Andy is an Englishman abroad. He has a creative side and loves to put this into practice whenever he can. As co-organiser of the Imagination Club in Brussels, he can often be found in the throes of discovery and experimentation. Nothing shocks Andy thanks to his years of experience and Trainer, Facilitator and Host.

A special thanks to Tipik for donating a meeting space for us!
Details
---
When?

13 November 2013
Time:18h45 to 20h30

Where?

Tipik
Avenue de Tervueren 270
1150 Brussels

From Montgomery metro station, you can take tram 39 or 44. Get off at the stop "Jules César" or walk.

How much?

A contribution of €10 to cover expenses including materials, drinks, snacks, etc.

Where's the web page?

http://www.imaginationclub.org/brussels/event20131113.php
---
RSVP
Please reply to your invitation e-mail or follow this link to sign up for for this workshop.
Participants
Annette Monreal
Andy Whittle
Margarita Akritidou
Lynn Shaw
Marjolein Jongman
Bernard Sergant
Luisa Mannu
Rasma Kass
Paul van Merode
Catarina Lourenço
Marilys Corbex *
Carolyn Dare *
Kamila Czerwinska *
Sonia Resuli
Véro Bosschaert **
Shamma Raghib **
Nathalie Villanueva **
Fernandez Merchtem **
Stefaan De Jonckheere **
Tania Postil **
Gilles Marechal **
Zlatimira Smile **
Frank Barendregt **
Beverley Sinton **
* indicates confirmation via Facebook
** indicates 'maybe coming' on Facebook -- which in practice means they probably won't come. But we appreciate their enthusiasm for the event.

Want to come, but don't want your name on this list? No worries. Just tell us not to publish your name when replying.


View Larger Map Larger Map