You are warmly welcome to join us at the Imagination Club on Wednesday, 23 October at 18h45 for an interactive, experimental workshop on: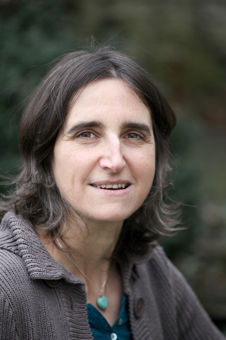 Communication Skills – Building Skills across Cultures
By Ruth Friedman
Are you a good communicator?
Are you as good as you think you are?
Does it make a difference when you are talking to someone from a different culture? Do people from different cultures have different ideas about what makes for good communications? How do you read the signals a person is giving out?
How well do you really listen when someone is talking to you? How well do you take in the spoken and unspoken parts of the message?
When you are talking, do you feel that people get what you are saying? Are you aware of the spoken and unspoken messages that you convey?
Come along to the workshop to find out more!
During the workshop we will be exploring these questions, using a series of structured experiential exercises to build our awareness about how we give out and receive messages. Through these exercises, together with a theoretical concept, we will build our 'sending' and 'receiving' communication skills, to help our communications to become as authentic and genuine as possible.
About Ruth Friedman
Ruth Friedman is a trainer, consultant and coach. She works in the fields of intercultural awareness, cultural diversity, non-discrimination, self-compassion, personal and careers development. She works with groups in diverse settings as well as with individuals. She has been running workshops since 1999.
A special thanks to Tipik for donating a meeting space for us!
Details
---
When?

23 October 2013
Time:18h45 to 20h30

Where?

Tipik
Avenue de Tervueren 270
1150 Brussels

From Montgomery metro station, you can take tram 39 or 44. Get off at the stop "Jules César" or walk.

How much?

A contribution of €10 to cover expenses including materials, drinks, snacks, etc.

Where's the web page?

http://www.imaginationclub.org/brussels/event20131023.php
---
RSVP
Please reply to your invitation e-mail or follow this link to sign up for for this workshop.
Participants
Jeffrey Baumgartner
Andy Whittle
Ruth Friedman
Stephen
Ingrid Kreksch
Claudia Aspes
Sigrid Van Eepoel
Tony Zamparutti
Alexandra Kolia
Pirjo Laine
Tamara Sanne
Em Gee *
Lina Kusaite *
Carolyn Dare **
Zlatimira Smile **
Tania Postil **
Tushar Singh **
* indicates confirmation via Facebook
** indicates 'maybe coming' on Facebook -- which in practice means they probably won't come. But we appreciate their enthusiasm for the event.
Want to come, but don't want your name on this list? No worries. Just tell us not to publish your name when replying.
---
View Larger Map