You are warmly welcome to join us at the Imagination Club on Wednesday, 25 September at 18h45 for an interactive, experimental workshop on: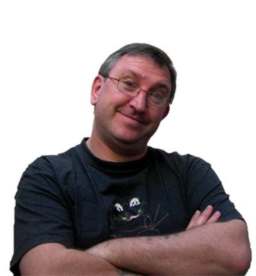 Communicate with Confidence
By Imagination Club Co-founder, Andy Whittle
Learn how to communicate with confidence. This highly interactive workshop will give you a better idea of how you can make your journey through life a much smoother one and how to make yourself more approachable. Learning to communicate with confidence will also help people see you in a better, more positive light. It will enhance your social aptitude. The more you practice it, the more you will improve in your sociability. Communicating with confidence can help in your personal and work life.

About Andy
Andy is an Englishman abroad. He has a creative side and loves to put this into practice whenever he can. As co-organiser of the Imagination Club in Brussels, he can often be found in the throes of discovery and experimentation. Nothing shocks Andy thanks to his years of experience and Trainer, Facilitator and Host.

Details
---
When?

25 September 2013
Time:18h45 to 20h30

Where?

Plateforme pour le Service Citoyen / Platform Jongeren voor de Samenleving
Rue du Marteau 21
1000 Bruxelles

Map (see below or follow link)

How much?

A contribution of €10 to cover expenses including materials, drinks, snacks, etc.

Where's the web page?

http://www.imaginationclub.org/brussels/event20130925.php
---
RSVP
Please reply to your invitation e-mail or follow this link to sign up for for this workshop.
Participants
Jeffrey Baumgartner
Andy Whittle
Elzbieta
Karolina
Ingrid Kreksch
Marjolein Jongman
Chiara de Caro
Lina Kusaite
Sonia Resuli *
Ally Doritos *
Anita Sheehan *
Mourad Daraji *
Myriam Garando **
Erhun Alptekin **
Ruth K Friedman **
Monica Dimitriu **
Zlatimira Smile **
Fay Watson **
Dominique Debroux **
Nathalie Villanueva Fernandez **
Tushar Singh **
Stefaan De Jonckheere **
* indicates confirmation via Facebook
** indicates "maybe coming" on Facebook
Want to come, but don't want your name on this list? No worries. Just tell us not to publish your name when replying.
View Larger Map