You are warmly welcome to join us at the Imagination Club on Wednesday, 26 June at 18h45 for an interactive, experimental workshop on: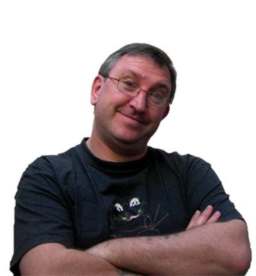 How to Be Confident in (at least) 10 Steps
By Andy Whittle (Imagination Club co-founder)
- PLEASE NOTE NEW LOCATION! SEE BELOW -
A fast and furious workshop on getting what you want and making an impression.
Confident people are attractive without saying a word. It doesn't matter who they are. Their age, nationality, sex, race or profession is a complete non-issue because their confidence makes you look past all this.
In this workshop Andy will walk you through some of the immediately actionable steps you can take to awaken, build and boost your confidence.
About Andy
Andy is an Englishman abroad. He has a creative side and loves to put this into practice whenever he can. As co-organiser of the Imagination Club in Brussels he can often be found in the throes of discovery and experimentation. Nothing shocks Andy thanks to his years of experience and Trainer, Facilitator and Host.


Details
---
When?

26 June 2013
Time:18h45 to 20h30

Where?

NEW LOCATION!
Plateforme pour le Service Citoyen / Platform Jongeren voor de Samenleving
Rue du Marteau 21
1000 Bruxelles

Map (see below or follow link)

How much?

A contribution of €10 to cover expenses including materials, drinks, snacks, etc.

Where's the web page?

http://www.imaginationclub.org/brussels/event20130626.php
---
RSVP
Please reply to your invitation e-mail or follow this link to sign up for for this workshop.
Participants
Jeffrey Baumgartner
Andy Whittle
Ingrid Kreksch
Lucie Lamoureux
Elzbieta Markowska
Paul van Merode
+ friend
AC
Robert Suzic
Marilys Corbex
Caroline P
Sigrid Ramault *
Dominique Debroux *
+ Friend *
Sonia Resuli *
Martin Jugmans *
Zlatimira Smile **
Filip Roeckens **
Stefaan De Jonckheere **
Cristina Sima **
* indicates confirmation via Facebook
** indicates "maybe coming" on Facebook
Want to come, but don't want your name on this list? No worries. Just tell us not to publish your name when replying.
---
View Larger Map