You are warmly welcome to join us at the Imagination Club on Wednesday, 26 June at 18h45 for an interactive, experimental workshop on: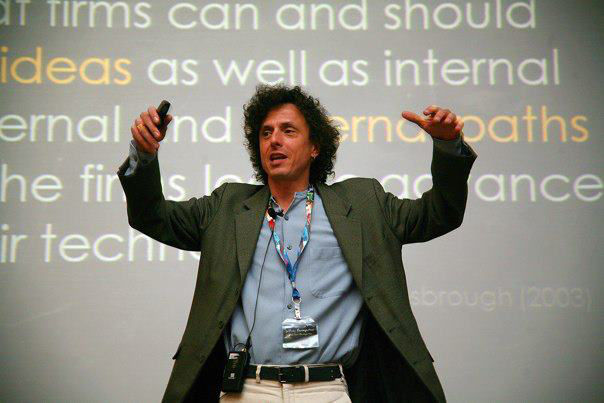 Sexy Goals
By Jeffrey Baumgartner (Imagination Club co-founder)
People who succeed seldom do so by accident. Rather, they establish goals for themselves and then pursue those goals. Likewise, lasting relationships are sustained by shared goals and successful organisations follow strategic goals.
If you want to achieve great things in life; if you want to inspire others; if you want to lead teams; if you want to make a mark on the world; if you want to become rich; if you just want to be even more incredible than you already are -- then normal goals are not enough. You need sexy goals!
Sexy goals are intriguing, provocative and desirable. With sexy goals, you can conquer the world -- and achieve great things in life.
In this interactive workshop, you will learn about sexy goals, how to define your own sexy goal and how to get started on the path to achieving the goal.
Bring to the workshop an ordinary goal a passion or an interest -- and we'll turn it into a sexy goal!
At the workshop, a couple of people asked about research that indicated that if you dream about having achieved your goal, you start to feel the satisfaction of having achieved the goal. As a result, you may lose motivation to work towards your goal.
Here is a summary of one paper.
Here is the paper.
And here is another, slightly older paper.
About Jeffrey
Jeffrey is a writer, facilitator and speaker. Over the past two years, he has developed and delivered globally workshops on anticonventional thinking (ACT). He is the author of The Way of the Innovation Master and the co-founder of the Imagination Club. His web site is at http://www.jpb.com.
A special thanks to UBI for donating classroom space for us!

Details
---
When?

13 June 2013
Time:18h45 to 20h30

Where?

UBI (United Business Institutes)
Marnixlaan, 20
1000 Brussels, Belgium

Between Troone and Naamsepoort metros

Map (see below or follow link)

How much?

A contribution of €10 to cover expenses including materials, drinks, snacks, etc.

Where's the web page?

http://www.imaginationclub.org/brussels/event20130613.php
---
RSVP
Please reply to your invitation e-mail or follow this link to sign up for for this workshop.
Participants
Jeffrey Baumgartner
Andy Whittle
Eve Gerlinde
Peter Whippy
KM
Annette Monreal
Fay Watson
Grace
Karo H
Jovana Blogojevic
Frank Barendregt *
Myriam Garando **
Nathalie Fernandez **
Zlatimira Smile **
Monica Dimitriu **
Dirk Steinkamp **
Carlos Fiuza **
Dominique Debroux **
* indicates confirmation via Facebook
** indicates "maybe coming" on Facebook
Want to come, but don't want your name on this list? No worries. Just tell us not to publish your name when replying.
---
View Larger Map