You are warmly welcome to join us at the Imagination Club on the weekend of 25-26 May for...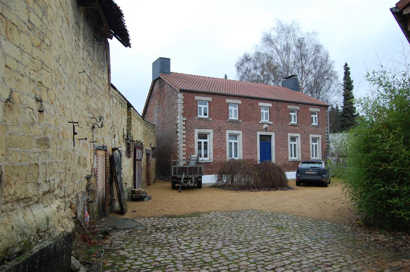 The 2nd Annual Imagination Club Weekend
Registration Deadline: Thursday, 23 May at Midnight!
Come join the Imagination Club for an incredible weekend of workshops, eating, exploring the countryside and getting to know incredible, international prople like you!
The weekend starts at 11:00 Saturday morning with a welcome coffee and introduction to the weekend. From there it will be workshops, snacks, meals and opportunities to explore the countryside.
Workshop topics for the weekend include.
The Art of Persuasion -- To Boldly Say What No One Has Said Before By Marjolein Jongman
Learn how to present and argue your ideas and then practice by using various debating styles in different operating teams. See how you can win your next argument!

Ways of Being by Samuel Dellicour
What if in our conflicts with others there is something we want that lies beyond a solution? What if we unwittingly perpetuate the very problems we think we are trying to solve? Through real life stories, a few diagrams and practical exercises, you will discover a framework that will help you see your relationships more clearly, cultivate inner change, and improve your influence on others in an authentic way. Inspired by the work of the Arbinger Institute.

Wanting to Change Something Not Knowing Where to Start? by Anna Hedrzak
How do you promise yourself that "this year, this week, one day" you will change something in your life?. How often do you keep those promises?

If your answer is "not very often" there is good news - it doesn't always have to be this way. In this workshop you will reflect on your dreams and the changes you're determined to make in your life and you will start your journey towards the desired change.

And more!
You can join in a singing workshop led by Lodewijk Regout. You'll collaborate to cook with Andy Whittle. And more. Workshop details may change. Please watch the web page or read the follow up emails from the Imagination Club for changes.
Agenda
| | |
| --- | --- |
| Saturday | |
| 11:00-11:30 | Arrival at farmhouse and welcome drink (please be prompt!) |
| 11:30 – 13:00 | Lodewijk Regout - Warm Up: Impro-Theatre Exercises outdoors |
| 13:00 – 14:00 | Lunch: sandwich buffet |
| 14:00 – 15:30 | Samuel Dellicour's workshop: Ways of Being |
| 15:30 – 16:00 | Coffee break |
| 16:00 - 17:30 | Anna Hedrzak's workshop: Wanting to Change Something? |
| 17:30 – 18:30 | Andy Whittle's and Carolyn Dare's Workshop: Cooking Dinner! |
| 18:30 – 19:30 | Dinner |
| 19:30 – 21:00 | Ed Keverkamp and Lodewijk Regout: Improvisation session: percussion and singing |
| | |
| Sunday | |
| 09:00 – 09:30 | Annette Monreal's workshop: Qigong |
| 10:00 – 11:00 | Breakfast |
| 11:00 – 13:00 | Phil Dean: Discovery Walk |
| 13:00 – 14:00 | Lunch: Sandwich Buffet |
| 14:30 – 16:00 | Marjolein Jongman's Workshop: The Art of Persuasion |

Agenda is subject to change.
Notes
If you wish to participate, please confirm by email or using the contact form. You will receive information about making payment, the address and directions to the venue (a farm house in Orp Jauche).

Registration deadline is Thursday, 23 May at midnight.

Pre-payment is requested for this workshop (info in your confirmation email).

Spaces for sleeping and some beds are available if you attend both days of the workshop.

Orp Jauche is a 45 minute drive/train ride from central Brussels and a beautiful farming village in Hesbaye region of Wallonia.

Workshop topics and facilitators subject to change.

Details
---
When?

From Saturday, 25 May at 11h to Sunday, 26 May at 16h

Where?

Orp Jauche, Belgium
Confirm your participation for address & directions

Train: IC 1508 Brussels to Genk
Brussels Zuid/Midi 09:36; Central/Centraal: 09:40; Nord/Noord 09:45..

Landen (your destination!) 10:26

How much?

A contribution of €30 per day or €50 for both days to cover costs for food, drink and materials.

Notes:

Imagination Club can partially sponsor facilitators - contact Jeffrey for details
Payment must be made by bank transfer prior to workshop (details in confirmation email)

Web page?

http://www.imaginationclub.org/brussels/event20130525.php
---
RSVP
Please reply to your invitation e-mail or follow this link to sign up for the Imagination Club Weekend
Participants
Andy Whittle
Annette Monreal`
Phil Dean
Lodewijk Regout
Carolyn Dare
Ed Keverkamp
Anna Hedrzak
Marjolein Jongman
Tony Zamparutti (1 day)
Peter Whippy
Sherry Dean (Sat)
Samuel Dellicour
Jovano Bogojevich (Sat)
* indicates confirmation via Facebook
** indicates "maybe coming" on Facebook
Want to come, but don't want your name on this list? No worries. Just tell us not to publish your name when replying.