Oops!
We made a mistake in the latest workshop invitation...
If you are looking for Ali Solhail's workshop: "Why We Do What We Do", follow this link....
Sorry!
---
You are warmly welcome to join us at the Imagination Club on Thursday, 16 May at 18h45 for an interactive, experimental workshop on: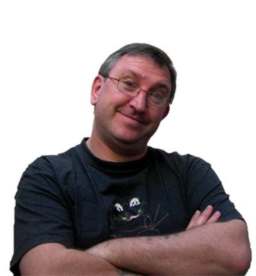 Why Are You Here?
How to Find Your Purpose in Life
By Andy Whittle (Imagination Club co-founder)
Do you sometimes find yourself asking the question "What do I want out of life?". Have you ever thought about what you'd like to do, if money was no object and you knew you wouldn't fail?
It is not always easy to work out what would make you happy and it can be even harder to make your dream come true.
A lot of people say that happiness comes from within, but you still have to live in a real world, deal with real issues and be realistic.
In this workshop Andy will walk you through some of the better known techniques for working out what you purpose or passion in life is and what it would take to actually get the life you want -- or at the very least get on the right path.
This is an experimental and collaborative workshop, so please bring along your hopes and dreams and together we will start to make things happen.
About Andy
Andy is an Englishman abroad. He has a creative side and loves to put this into practice whenever he can. As co-organiser of the Imagination Club in Brussels he can often be found in the throes of discovery and experimentation. Nothing shocks Andy thanks to his years of experience and trainer, facilitator and organiser.
A special thanks to UBI for donating classroom space for us!

Details
---
When?

16 May 2013
Time:18h45 to 20h30

Where?

UBI (United Business Institutes)
Marnixlaan, 20
1000 Brussels, Belgium

Between Troone and Naamsepoort metros

Map (see below or follow link)

How much?

A contribution of €10 to cover expenses including materials, drinks, snacks, etc.

Where's the web page?

http://www.imaginationclub.org/brussels/event20130516.php
---
RSVP
Please reply to your invitation e-mail or follow this link to sign up for for this workshop.
Participants
Jeffrey Baumgartner
Andy Whittle
Mei-Yin Teo
Elize Maza
Nathan Axford
Marjolein Jongman
Eve Layton
Richard Bishop
Elzbieta M
Annette Monreal
KC
Kevin Scarlett
Markus Held
Karolina
Wanda Schoen
Marilys Corbex
Tony Zamparutti
Tamara Gausi
Lodewijk Regout *
Carolyn Dare *
Erhun Alptekin **
Monica Dimitriu **
Lavinia Teodorescu **
Myriam Garando **
Meta Mikec **
Ellen Eurlings **
* indicates confirmation via Facebook
** indicates "maybe coming" on Facebook
Want to come, but don't want your name on this list? No worries. Just tell us not to publish your name when replying.
---
View Larger Map