You are warmly welcome to join us at the Imagination Club on Wednesday, 3 April at 19h00 for a drink and a talk on the theme: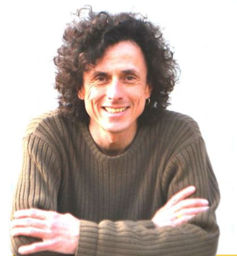 Creativity & Beer
With Jeffrey Baumgartner & You!
Rather than a formal (or informal) workshop this week, we've decided to relax over a drink and talk about creativity and personal development. It will be a good chance to share your thoughts, meet others and perhaps even be a little inspired!
Creativity & Beer will be held at the newly reopened De Ultieme Hallucinatie bar in Brussels.
So, if you are not going away for the Easter holiday week, come join us!
About Jeffrey
Jeffrey Baumgartner is the co-founder of the Brussels Imagination Club, writer and facilitator/speaker. Learn more about him here
Thank you!

Details
---
---
RSVP
Please reply to your invitation e-mail or follow this link to sign up for for Creativity & Beer.
Participants
Jeffrey Baumgartner
Annette Monreal
Ingrid Kreksch
Tony Zamparutti
Kevin Scarlett
Ally Doritos
Peter Whippy
Efthimios Zagorianakos
Kim Madill
Angeline Woods
Rachel Leane
Elsa Sependa
Lodewijk Regout
Ruth Friedman
Andrea Scheidl
Christiani Amorim
+ friend
Paul Van Merode
Gunnel Klingberg
Fiona McGinnis
Marc Bacon
Zlatimira Colova
Blaga Popova
Inna Garkova
Jovana Bogojevic
Jennifer Palumbo
Phil Dean *
Inna Garkova *
Miriam Tessens **
Kilinc Thomas Cyrus Alkan **
Tom Meyers **
* indicates confirmation via Facebook
** indicates "maybe coming" on Facebook
Want to come, but don't want your name on this list? No worries. Just tell us not to publish your name when replying.
---
View Larger Map