You are warmly welcome to join us at the Imagination Club on Tuesday, 19 March at 19h00 for an interactive, experimental workshop on: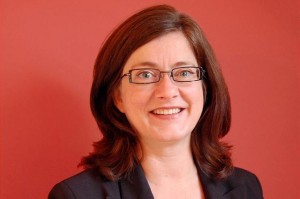 Exploring Group Intelligence
By Annette Monreal
All for one, one for all? In this workshop, we will explore the former in an evening of problem solving (and we will be more than three Musketeers!)
A group of people focusing, on one group member's specific problem, can see a problem from many different angles. Following the principles of Sociocracy, in a highly structured and participative approach, we will join forces to attempt to find ingenious or surprisingly simple solutions. The group sessions should bring more clarity to all involved - forming a "group intelligence" over each issue.
Some participants should come with a problem (personal or professional), which they would like to work on with a handful of people. If you would like to practice your facilitator skills, this may also be possible.
Definitely come if you like to help others with your own experience and views. Be prepared for an experimental evening of testing the possibilities of group coaching.
About Annette Monreal
Annette is a language trainer, translator and editor, who has recently launched www.writingskills.eu . She discovered her passion for coaching and facilitation when being mentored in the business startup process. Her journey is the integration of different coaching techniques into trainings, thereby enlarging her training portfolio.
Note!
Please note that this workshop is being held on a Tuesday evening and not a Wednesday evening as usual! Our venue, UBI, is closed Wednesday evenings for the remainder of the semester.
Thank you!

A special thanks to UBI for donating classroom space for us!

Details
---
When?

Tuesday, 19 March 2013
Time:19h00 to 20h45

Where?

UBI (United Business Institutes)
Marnixlaan, 20
1000 Brussels, Belgium

Between Troone and Naamsepoort metros

Map (see below or follow link)

How much?

A contribution of €10 to cover expenses including materials, drinks, snacks, etc.

Where's the web page?

http://www.imaginationclub.org/brussels/event20130319.php
---
RSVP
Please reply to your invitation e-mail or follow this link to sign up for for this workshop.
Participants
Jeffrey Baumgartner
Andy Whittle
Annette Monreal
Rubina Guevorkian
Kevin Scarlett
Anke Seidler
Pirjo Laine
Erik Ohlsson
Javier Gutierres
Jean Debrosse
Emoke Tirk
Ruth Friedman
EA
Robert Suzic
Marilys Corbex
Sonia Resuli *
Véro Bosschaert *
Raphaël Guilbert *
Christiani Amorim **
Erhun Alptekin **
Zlatimira Smile **
* indicates confirmation via Facebook
** indicates "maybe coming" on Facebook
Want to come, but don't want your name on this list? No worries. Just tell us not to publish your name when replying.
---
View Larger Map