---
You are warmly welcome to join us at the Imagination Club on Tuesday, 5 March at 19h00 for an interactive, experimental workshop on: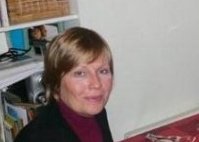 Keeping Burnout at Bay
By Ingrid Kreksch
Burnout is lost energy. Burnout is lost enthusiasm. Burnout is lost confidence. What is burnout doing to you?
The objective of this workshop is to prepare a personalised action plan to solve issues that could cause burnout and, as a result, keep burnout at bay. Along the way, you will
Understand the concept of burnout.
Check your level of burnout through a test developed by Leiter and Maslach.
Learn what your relationship with work is.
Analyse the different types of problems, as presented by the authors, to find possible actions to be taken.
About Ingrid Kreksch
Ingrid Kreksch currently works as training coordinator at European Commission's Directorate General Communication.
Important Notes!
This workshop is on TUESDAY, 5 March rather than the usual Wednesday. UBI is currently closed Wednesday evenings and we have had to reschedule the next few events.
Ingrid has asked us to strictly limit this workshop to 15 participants. Please be sure to sign up if you intend to come and to let us know if you change your mind so that someone else can claim your spot.
If you had not signed up for this workshop and wish to come at the last minute, please telephone or text Jeffrey on +32 478 549 428 to check on last minute availability.
Thank you!

A special thanks to UBI for donating classroom space for us!

Details
---
When?

Tuesday, 5 March 2013
Time:19h00 to 20h45

Where?

UBI (United Business Institutes)
Marnixlaan, 20
1000 Brussels, Belgium

Between Troone and Naamsepoort metros

Map (see below or follow link)

How much?

A contribution of €10 to cover expenses including materials, drinks, snacks, etc.

Where's the web page?

http://www.imaginationclub.org/brussels/event20130305.php
---
RSVP
Please reply to your invitation e-mail or follow this link to sign up for for this workshop.
Participants
Jeffrey Baumgartner
Andy Whittle
Ingrid Kreksch (Facilitator)
Annette Monreal
Kevin Scarlett
Ally Doritos
Amy Naylor
Peter Whippy
Marilys Corbex
Fons Feeks
Sonia Resuli
Jovana Bogojevic
Annemie de Winter
Jane Whearty
Karina Lott
Rubina Guevorkian
Waiting List
Bess Stonehouse
Stephen Lawson
LIMIT 15 PARTICIPANTS!
* indicates confirmation via Facebook
** indicates "maybe coming" on Facebook
Want to come, but don't want your name on this list? No worries. Just tell us not to publish your name when replying.
---
View Larger Map