You are warmly welcome to join us at the Imagination Club on Wednesday, 20 February at 18h45 for an interactive, experimental workshop on: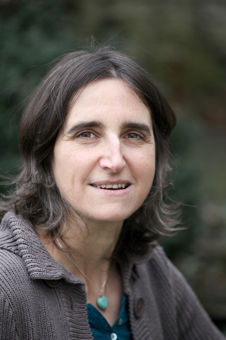 Mindfulness in Motion
By Ruth Friedman
There's a lot of talk these days about 'mindfulness' and 'awareness' but what happens when you bring it all down into your body? After all, the body is our home, and one way or another all that we experience happens through our physical body. We can push it hard and make it do things we want it to, we can ignore it if our lives are very sedentary, we can feed it or starve it, we can love it or hate it ……
Would you like to have the opportunity to:
Really listen to your own body and let it move the way it wants to?
Give your body full freedom of expression, and explore how it can change, moment to moment?
Let go of the cognitive part of your brain and get into better contact with your body?
Make contact with your authentic feelings, through mindful attention to your body it motion?
If you answer 'Yes' to any of these questions, then come along to the workshop and find out more ………….
Its can also be the chance to de-stress and recharge your batteries, and to reconnect with your true self, your body, and your heart.
There will be carefully selected music to accompany your journey of exploration.
'The quickest way to still the mind is to move the body.' - Gabrielle Roth
About Ruth Friedman
Ruth Friedman is a trainer, workshop leader, and guide. She works in the fields personal and careers development, and intercultural and religious diversity. She works with groups in diverse settings as well as with individuals. She has been running workshops since 1999. She has been practicing 5 Rhythms® expressive dance movement meditation since 1995. She will draw on this practice during the workshop.
Visit her website at www.ruthfriedman.com
A special thanks to UBI for donating classroom space for us!

Details
---
When?

Wednesday, 20 February 2013
Time:18.45 to 20.30

Where?

UBI (United Business Institutes)
Marnixlaan, 20
1000 Brussels, Belgium

Between Troone and Naamsepoort metros

Map (see below or follow link)

How much?

A contribution of €10 to cover expenses including materials, drinks, snacks, etc.

Where's the web page?

http://www.imaginationclub.org/brussels/event20130220.php
---
RSVP
Please reply to your invitation e-mail or follow this link to sign up for for this workshop.
Participants
Jeffrey Baumgartner
Andy Whittle
Ruth Friedman
Gunnel Klingberg
Elize Maza
Nathan Axford
Radoslava Sentova
Dominique de Troyer
Pirjo Laine
Fiona McGinnis
Emőke Tirk
Peter Whippy
Elzbieta
Marilys Corbex
Tony Zamparutti
Irina Kharitonova
Jovana Bogojevic
Erin Meyer
Lina Insalaco
Sonia Resuli *
Lodewijk Regout *
Johan Verheven *
Sentova Radoslava *
Est Well *
Tom Meyers *
Stefaan De Jonckheere *
Mei-Yin Teo *
Erhun Alptekin **
Nathalie Fernandez **
Paola Campo **
Meta Mikec **
Alma Daberdak **
Benoit de Bellefroid **
Kevin Scarlett **
* indicates confirmation via Facebook
** indicates "maybe coming" on Facebook
Want to come, but don't want your name on this list? No worries. Just tell us not to publish your name when replying.
---
View Larger Map