You are warmly welcome to join us at the Imagination Club on Wednesday, 6 February at 18h45 for an interactive, experimental workshop on: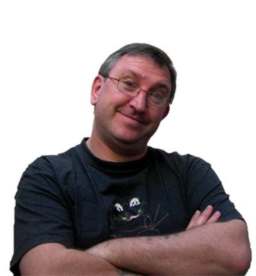 Overcoming the Fear of Failure
By Andy Whittle (Co-Founder of the Imagination Club)
Stop saying, "I Can't!" You can!
Have you ever...
Said 'No' to doing something that might have ended in failure?

Refused to even attempt something in case it went wrong?

Not learnt a new skill because you might not be any good at it?

Not done something (like dancing or performing) for fear of being laughed at or ridiculed?

Missed opportunities as a result of a fear of failure?
How would you like to be be to turn this around and learn to take risks without worrying about being wrong or failing?
Andy's workshop will explore the fear of failure phenomena. Together we will work out how to break the cycle and move forward.
The fear of failure haunts most of us most of the time, lets do something about it.
About Andy
Andy is the co-founder and co-manager of the Brussels Imagination Club. During the daytime, he is an IT consultant and trainer with lots of experience with Toyota, the Belgian government and the European commission.
A special thanks to UBI for donating classroom space for us!

Details
---
When?

Wednesday, 6 February 2013
Time:18.45 to 20.30

Where?

UBI (United Business Institutes)
Marnixlaan, 20
1000 Brussels, Belgium

Between Troone and Naamsepoort metros

Map (see below or follow link)

How much?

A contribution of €10 to cover expenses including materials, drinks, snacks, etc.

Where's the web page?

http://www.imaginationclub.org/brussels/event20130206.php
---
RSVP
Please reply to your invitation e-mail or follow this link to sign up for for this workshop.
Participants
Jeffrey Baumgartner
Andy Whittle
Bernard Sergant
Peter Whippy
Ingrid Kreksch
Darko Luksic
Marjolein Jongman
Wieland Kuenzel
Lodewijk Regout
Emoke Tirk
Robert Suzic
Stefaan De Jonckheere
Annette Monreal
Katja Legisa
Miriam Garando
Paul Van Merode
Gazelle Gaignaire
Vania Ivanova
Greet Selderslaghs
Jérémie Dellicour
Tony Zamparutti
Ally Doritos *
Vito Cristallo *
Jovana Bogojevic *
Isabelle Benzakin *
Xenia Orgielewski *
Johan Verheven *
Lina Kusaite *
Sigrid Ramault *
Alba Longa **
Kevin Scarlett **
Erzsébet Ambrus **
Eliana Celaj **
Larry Moffet **
* indicates confirmation via Facebook
** indicates "maybe coming" on Facebook
Want to come, but
don't want your name on this list? No worries. Just tell us not to publish your name when replying.
---
View Larger Map