You are warmly welcome to join us at the Imagination Club on Wednesday, 23 January at 18h45 for an interactive, experimental workshop on: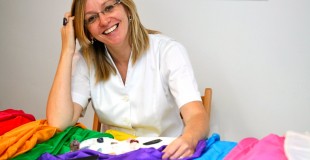 Mandalas to Heal and Manifest our Dreams, Desires and Intentions
By Marcia O'Regan
Reconnect with a sense of self and create an inner space of stillness using a colour mandala.

This colour mandala workshop will help you discover how to:
Connect with your true self beyond the ego
Experience the flow of pure love to heal heart and soul
Appreciate and deepen your connection to healing energies of colour
During this workshop Marcia will explain the history and meaning of Mandalas. She will guide you in creating and interpreting your own personal colour mandala.

The word Mandala from Sankrit translates as "sacred circle". Making a circle always brings order to things. Each time you turn a circle or colour a mandala, you invite a little harmony into your life.

Mandalas' circular forms organise perception, thought, and physical responses in ways that are beneficial. They provide a link between ego and the Self!

Carl Jung's visionary ideas came from many influences, but without his theories, awareness of the importance of mandalas would have been greatly hampered. Jung believed that mandalas were snapshots of the subconscious that could help identify emotional disorders and then work on creating wholeness in character.

About Marcia
Marcia O'Regan, is an international colour therapist and trainer. She is an expert in getting people through successful change using the power and psychology of colour
She specialises in helping people who are going through deep change and don't know how to begin to improve things in their lives. Those who are feeling unhappy, confused, overwhelmed or experiencing mental or emotional turmoil. She works with people who are ready for change and who want to try a new way of being but don't know how.
She prides herself in empowering and inspiring others to reach their true potential either through consultations, workshops or self development or professional courses. Her particular strength is to heal and motivate people to live their dreams and provide tools and techniques to use daily, opening them up to a rainbow of possibilities!
A special thanks to UBI for donating classroom space for us!

Details
---
When?

Wednesday, 23 January 2013
Time:18.45 to 20.30

Where?

UBI (United Business Institutes)
Marnixlaan, 20
1000 Brussels, Belgium

Between Troone and Naamsepoort metros

Map (see below or follow link)

How much?

A contribution of €10 to cover expenses including materials, drinks, snacks, etc.

Where's the web page?

http://www.imaginationclub.org/brussels/event20130123.php
---
RSVP
Please reply to your invitation e-mail or follow this link to sign up for for this workshop.
Participants
Jeffrey Baumgartner
Andy Whittle
Marcia O'Regan
Dominique De Troyer
Peter Musschoot
Tony Zamparutti
Ingrid Kreksch
Ruth Friedman
Greet Selderslaghs
Marilys Corbex
Pirjo Laine
Julie Le Carrer
Annette Monreal
Ali Doritos *
Sonia Resuli *
Nicola Lennon *
Ana Agundez *
Erhun Alptekin **
April Bilbrey **
Ronny Vandermeeren **
* indicates confirmation via Facebook
** indicates "maybe coming" on Facebook
Want to come, but don't want your name on this list? No worries. Just tell us not to publish your name when replying.
---
View Larger Map