You are warmly welcome to join us at the Imagination Club on Wednesday, 14 November at 18h45 for an interactive, experimental workshop on: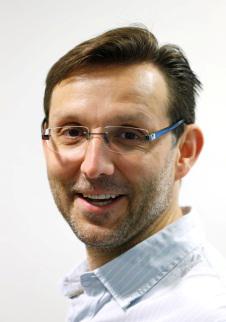 Rebirthing and How Your Birth Affects Your Life
By Darko Luksic
The importance of your birth experience
Birth and death are the two biggest energetic moments in our lives. Is it possible that our conception and birth determines the way we live our lives, the way we are?
Over the last 30 years modern medicine has been advancing in the childbirth area; going from a place of thinking that the baby at birth is still not developed to feel and understand, to a place of much bigger understanding. Also many agree that the first 5 years of our lives form the foundation that shapes our future health, happiness, growth, development and learning achievement at school, in the family and community, and in life in general.
When did you really start to learn?
According to Dr.Thomas Verny M.D (writer of the book The Secret Llife of the Unborn Child) your child, or you when you were in the womb, is: capable of learning, able to warn you of medical problems his doctor may not be aware of, sensitive to his parent's feelings about him, capable of responding to love, and an active feeling human being.
In this workshop we'll be looking at:
Are you a wanted child, for being a boy or girl (in many traditions the first born has to be a son)?

Are you an accident (and repeating other accident's through your life) or planned and wanted?

Are you born on time, premature, or too late? In the hospital or at home?

Caesarian, induced, with a cord around your neck (sometimes almost chocked called blue bay) or your mom had all the time for the delivery?
How all of this might affect you
Because the mind and body are connected, the first experience of breathing left a deep mark in our subconsciousness. Just take a look how you breathe. Is it like a small child with no pause? Or do you keep forgetting to inhale/exhale? If it's the latter, there is room to improve.
Most people don't remember their first 2-3 years of life, but it doesn't mean that you don't 'carry' those years with you. The most powerful computer, our subconsciousness, is recording everything and shapes us.
We'll be talking about Rebirthing, a simple yet powerful breathing technique. By improving the way you breathe you can help yourself with many physical and psychological issues, and you will have more energy in your life. Your breathing can open the doors of your subconsciousness and help you understand things from your past -- even the moment of your birth, with today's life experience. Such experience is often life changing.
About Darko
Darko (42) has, since 1998, beeninvolved in the field of personal development through Rebirthing, P.E.A.T and Gnostic Intensive. He loves to share his knowledge in groups and private work.
A special thanks to UBI for donating classroom space for us!

Details
---
When?

Wednesday, 14 November 2012
Time:18.45 to 20.30

Where?

UBI (United Business Institutes)
Marnixlaan, 20
1000 Brussels, Belgium

Between Troone and Naamsepoort metros

Map (see below or follow link)

How much?

A contribution of €10 to cover expenses including materials, drinks, snacks, etc.

Where's the web page?

http://www.imaginationclub.org/brussels/event20121114.php
---
RSVP
Please reply to your invitation e-mail or follow this link to sign up for for this workshop.
Participants
Jeffrey Baumgartner
Andy Whittle
Darko Luksic
MF
Rasma Kass
Ingrid Kreksch
Edward Duffus
Marjolein Jongman
Peter Dupont
Elzbieta Markowska
Peter Whippy
Alena Skrbkova
Lenka Piens
Wanda Blaszczyk Schoene
Lodewijk Regout
FV
Jean-Baptiste Nyssen
Ally Doritos
Miodynska Malgorzata
Sonia Resuli *
Vito Cristallo *
Carolyn Dare *
Fay Watson *
* indicates confirmation via Facebook
** indicates "maybe coming" on Facebook
Want to come, but don't want your name on this list? No worries. Just tell us not to publish your name when replying.
---
View Larger Map