You are warmly welcome to join us at the Imagination Club on Wednesday, 19 September at 18h45 for an interactive, experimental workshop on: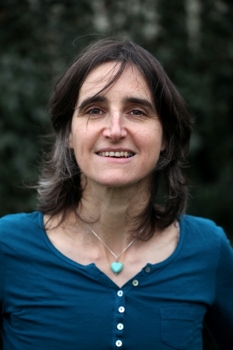 Self–Compassion
a tool to deal with life's challenging moments
By Ruth Friedman
Do you ever get stressed, over-reactive, or frustrated when faced with difficult moments and assume that there must be a better way to handle things? Well, there is – its called self-compassion., and it REALLY WORKS!! Come along and find out more...
Self-compassion draws on research from contemporary psychology together with wisdom from ancient traditions to provide a set of simple tools to help you get through life's challenging and stressful moments with more grace, ease and sense of balance.
During the workshop you will learn the core components of self-compassion, find out why it works and discover how it can help you deal with stress in your life.
Using experiential exercises, you will learn simple tools so that you can transform your relationship to stress; find more kindness for yourself and others in challenging moments; and better appreciate the good moments in life. These tools can help transform moments of stress and challenge into productive and enriching times.
About Ruth
Ruth Friedman is a trainer, workshop leader, and guide. She works in the fields of anti-discrimination, intercultural and religious diversity, personal and careers development. She works with groups in diverse settings as well as with individuals. She has been running workshops since 1999.
Ruth participated in Core Skills Training – Mindful Self-Compassion July- August 2012 – and will draw on this training in the workshop.
Check out Ruth's web site here.

A special thanks to UBI for donating classroom space for us!

Details
---
When?

Wednesday, 19 September 2012
Time:18.45 to 20.30

Where?

UBI (United Business Institutes)
Marnixlaan, 20
1000 Brussels, Belgium

Between Troone and Naamsepoort metros

Map (see below or follow link)

How much?

A contribution of €10 to cover expenses including materials, drinks, snacks, etc.

Where's the web page?

http://www.imaginationclub.org/brussels/event20120919.php
---
RSVP
Please reply to your invitation e-mail or follow this link to sign up for for this workshop.
Participants
Jeffrey Baumgartner
Andy Whittle
Ruth Friedman
Yannick Bollati
Fabienne
Ingrid Kreksch
Tony Zamparutti
Rasma Kass
Yves Buce
Marilys Corbex
Anita Sheehan
Marjolein Jongman
Sigrid Ramault *
Yannick Bollati *
Ally Doritos *
Daniela Simionescu *
Marie Hélène André *
* indicates confirmation via Facebook
** indicates "maybe coming" on Facebook
Want to come, but don't want your name on this list? No worries. Just tell us not to publish your name when replying.
---
View Larger Map