You are warmly welcome to join us at the Imagination Club on Wednesday, 5 September at 18h45 for an interactive, experimental workshop on: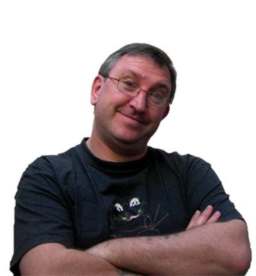 The Happiness Project
By Andy Whittle
Would you like to be happy? Or even just a little bit happier? You can be, simply by making a few incremental changes in your life. Join us a the Happiness Project workshop and learn how.
Andy is basing this workshop on principles from Gretchen Rubin's book 'The Happiness Project' and he invites you to join him on a journey towards greater happiness.
In this workshop, you will learn many techniques that you can implement your daily life -- now! And they can make a difference to the way you feel and increase your happiness quota.
Do you need another excuse to join us on Wednesday evening? Consider this: happy people live longer and with a lower propensity to diseases and sickness?
About Andy
Andy Whittle is the co-founder and co-manager of the Brussels Imagination Club as well as an experienced and knowledgeable facilitator.

A special thanks to UBI for donating classroom space for us!

Details
---
When?

Wednesday, 5 September 2012
Time:18.45 to 20.30

Where?

UBI (United Business Institutes)
Marnixlaan, 20
1000 Brussels, Belgium

Between Troone and Naamsepoort metros

Map (see below or follow link)

How much?

A contribution of €10 to cover expenses including materials, drinks, snacks, etc.

Where's the web site?

http://www.imaginationclub.org/brussels/event20120905.php
---
RSVP
Please reply to your invitation e-mail or follow this link to sign up for for this workshop.
Participants
Jeffrey Baumgartner
Andy Whittle
Elize Maza
+ guest
Lisiane Wayembergh
Peter Whippy
Dominique de Troyer
Ylenia Maitino
Nathalie
Lucille Seyers
Soundharya Jayaraman
Joana Pereira
Ruth Milligan
Elzbieta Markowska
Annette Monreal
Fiona McGinnis
GK
Richard Bishop
Filip Roeckens *
Marija Mitic *
Wiebke Herding *
Susanne Bentley **
Tessens Miriam **
* indicates confirmation via Facebook
** indicates "maybe coming" on Facebook
Want to come, but don't want your name on this list? No worries. Just tell us not to publish your name when replying.
---
View Larger Map