You are warmly welcome to join us at the Imagination Club on Wednesday, 13 June at 18h45 for an interactive, experimental workshop on: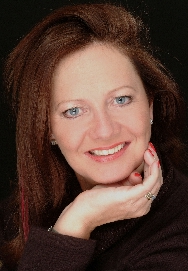 Imagine You Are Someone Else
By Lynn Shaw
What do you think your life would be like if you were someone else? Not if you were someone else in the past, but if you were someone else right now.
What would you be like?
What would you be doing?
How would your life be better?
Want to find out?
Come and be your "someone else" in a safe, non-judgemental environment.
Lynn Shaw's experimental workshop promises to be intriguing and enlightening. Join us and discover!
About Lynn Shaw
Lynn lives and works close to Tervuren just outside Brussels. Her passion is personal identity: helping people discover who they are, what they want from life and how to get it. She works with people internationally by phone and locally by phone or face-2-face. Learn more about Lynn at her web site here...
A special thanks to UBI for donating classroom space for us!

Details
---
When?

Wednesday, 13 June 2012
Time:18.45 to 20.30

Where?

UBI (United Business Institutes)
Marnixlaan, 20
1000 Brussels, Belgium

Between Troone and Naamsepoort metros

Map (see below or follow link)

How much?

A contribution of €10 to cover expenses including materials, drinks, snacks, etc.
---
RSVP
Please reply to your invitation e-mail or follow this link to sign up for for this workshop.
Participants
Jeffrey Baumgartner
Andy Whittle
Lynn Shaw
Elzbieta Markowska
Ingrid Kreksch
Sonia Resuli
Jovana Bogojevic
Dominique de Troyer
Stephanie Bonin
Jannie Dahlbudding
Paul van Merode
Ruth Friedman
Erhun Alptekin
Lodewijk Regout
Patricia Shearer *
Ruth Milligan *
Samuel Dellicour *
Yannick Bollati **
Camelia Dogaru **
Andrea Melody **
* indicates confirmation via Facebook
** indicates "maybe coming" on Facebook
Want to come, but don't want your name on this list? No worries. Just tell us not to publish your name when replying.
---
View Larger Map