---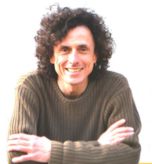 You are warmly welcome to join us at the Imagination Club on Wednesday, 25 April at 18h45 for an interactive, experimental workshop on:
Let's Design a New Religion for the 21st Century
By Jeffrey Baumgartner
The major religions in the world today are all at least 1000 years old and have their roots in even older traditions. Yet, there is no denying that the world has changed considerably over the centuries. Knowledge, medicine, healthcare and social mores have changed in ways our religions' founders cannot have imagined. So, Jeffrey reckons it is time for a group of extremely intelligent, creative and beautiful people -- such as yourself -- to design a new religion for the nearly new millennium.
Through discussion and use of the anticonventional thinking process, Jeffrey will lead you and other participants to do just that: create a new religion complete with entity, tenets, back story, instructions and more.
In addition to changing the world for the better, you will learn some useful creative thinking techniques and, Jeffrey hopes, we will have some interesting discussions on the evolution of ethics and morals over time.
Disclaimers:
The Brussels Imagination Club cannot be held responsible if you burn in hell for all of eternity for participating in this workshop.

This workshop is meant to be an exercise to learn how to use anticonventional thinking as well as to discuss morals and ethics in a thought-provoking manner. It is not intended to mock or refute any religion nor will it include any discussion about the existence of whichever God you may believe in.
Details
---
When?

Wednesday, 25 April 2012
Time:18.45 to 20.30

Where?

UBI (United Business Institutes)
Marnixlaan, 20
1000 Brussels, Belgium

Between Troone and Naamsepoort metros

Map (see below or follow link)

How much?

A contribution of €10 to cover expenses including materials, drinks, snacks, etc.
---
RSVP
Please reply to your invitation e-mail or follow this link to sign up for for this workshop.
Participants
Jeffrey Baumgartner
Andy Whittle
Ruth Friedman
Ingrid Kreksch
Sigrid Ramault
Jennifer Marzullo
Annette Monreal
Paul van Merode
Lodewijk Regout
Sonia Resuli
Baudouin Van Humbeeck
Jean-François Degelaen
TK
KM
Carolyn Dare *
Eri Potric *
Patricia Shearer *
Amine Othmane *
* indicates confirmation via Facebook
Want to come, but don't want your name on this list? No worries. Just tell us not to publish your name when replying.
---
View Larger Map