---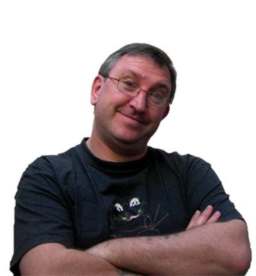 You are warmly welcome to join us at the Imagination Club on Wednesday, 11 April at 18h45 for an interactive, experimental workshop on:
Mindfulness for Everyone
By Imagination Club Co-Founder, Andy Whittle
Have you ever arrived at work, only to realise that you do not remember any scenery or landmarks from your commute? At the end of your shower, have you ever realised that you are not sure whether or not you've washed your hair? Or more importantly, think back to your last conversation with a loved one: Do you remember the details of what you talked about?
For many people, these examples highlight the fact that we live much of our days in automatic-pilot mode. We have our routines at home and at work. We go through the motions, not truly paying attention to what we are doing. Our minds wander elsewhere, and we end up eating without tasting, looking without seeing and talking without knowing what we are saying. Is this true for you?
Mindfulness has its origins in the Buddhist tradition and is often learned and practiced through Eastern meditation exercises. However, mindfulness should not be confused with meditation. The goal is not to achieve a higher state of consciousness or to distance yourself from the present experience, but rather to have an increased awareness of the present moment. Would you like to feel this way?
In this workshop, Andy will introduce you to Mindfulness, teach you how to practice it and enable you to regain your flow, find your mojo and feel more grounded -- all in a 90 minute interactive workshop!
Before the evening is out, you will be better able to Self-Manage, relax , accept where you are and feel less stressed in this busy world we live in.
Wouldn't that be fab?

Details
---
When?

Wednesday, 11 April 2012
Time:18.45 to 20.30

Where?

Tipik
Avenue de Tervueren 270
1150 Brussels

From Montgomery metro station, you can take tram 39 or 44. Get off at the stop "Jules César" or walk.

See map below or here...

How much?

A contribution of €10 to cover expenses including materials, drinks, snacks, etc.
---
RSVP
Please reply to your invitation e-mail or follow this link to sign up for for this workshop.
Participants
Jeffrey Baumgartner
Andy Whittle
Ruth Friedman
Ingrid Kreksch
Peter W Whippy
Amy Naylor
Johan Vercruysse
Sonia Resuli
Paul Van Merode
Sergant, Bernard
Hugo Demets *
* indicates confirmation via Facebook
Want to come, but don't want your name on this list? No worries. Just tell us not to publish your name when replying.
---
View Larger Map