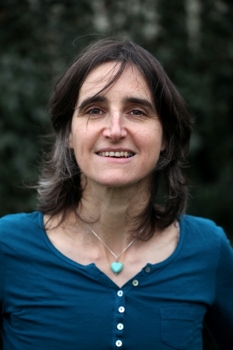 You are warmly welcome to join us at the Imagination Club on Wednesday, 28 March at 18h45 for an interactive, experimental workshop on:
Drawing Out Your Visions and Dreams
By Ruth Friedman
An experiential workshop using the visual arts to help you reach towards your dreams and visions.
This workshop will help you get past the cognitive part of the brain and into deeper contact with your visions and dreams using creative expression in the visual arts. You may also gain insight into obstacles that may be encountered along the way and find out what you could learn from them.
During the workshop we will use:
Guided imagery
Visual arts - expressive work with pens, pastels, pencils, crayons
Our bodies wisdom- Connecting with your visions through feeling into your own innate body-wisdom
Small group or partner work
During this workshop you are invited to bring your curiosity about what the 'art' medium can show you about your inner life and help you reach towards your dreams. No prior experience or artistic talent is needed whatsoever! Creative-artistic types are equally welcome!
Ruth Friedman is a workshop leader, trainer, and guide. She works in the fields of personal development, creative expression, religious and cultural diversity, and careers development. She works with groups in diverse settings as well as with individuals. She has been running workshops since 1999.
A special thanks to UBI for donating classroom space for us!
Details
---
When?

Wednesday, 28 March 2012
Time:18.45 to 20.30

Where?

UBI (United Business Institutes)
Marnixlaan, 20
1000 Brussels, Belgium

Between Troone and Naamsepoort metros

Map (see below or follow link)

How much?

A contribution of €10 to cover expenses including materials, drinks, snacks, etc.
---
RSVP
Please reply to your invitation e-mail or follow this link to sign up for for this workshop.
Participants
Jeffrey Baumgartner
Andy Whittle
Ruth Friedman
Miriam Tessens
Raphaël Guilbert
Sonia Resuli
Annick van den Nest
Isabelle Nodenot
Susanne Bentley
Stephanie Lescene
Heather Wilson
Paul van Merode
Agnes Tarnai
Monique Blokzyl
Erdei Annamária
Lodewijk Regout
Jora Verbeke
Julia Stewart-David
Anthony Cloet
Tony Zamparutti
Katalin Brenner
Ylenia Maitino
Elena Leibbrand
Marcia O' Regan *
Ingrid Kreksch *
Annette Monreal *
Samuel Dellicour *
Maria Goreczna *
* indicates confirmation via Facebook
Want to come, but don't want your name on this list? No worries. Just tell us not to publish your name when replying.