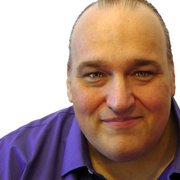 You are warmly welcome to join us at the Imagination Club on Wednesday, 14 March at 18h45 for an interactive, experimental workshop on:
Conversational Hypnosis and the Metaphors We Live By
A Workshop on Hypnotic Language, Metaphors and Successful Projects
By Michael Perez
Background

Conversational hypnosis is about using language in a way that influences the way people think at a deep, unconscious level. This isn't about people clucking like chickens or silly things like that. It's about a natural and powerful style of deeply influential conversation that we can use to set others (and ourselves!) free from the challenges that sometimes get in our way. It can help us to succeed in realizing our dreams.
And metaphors?
'My business is like…' 'This project is like…' 'This problem is like…'
Modern neuroscience and neurolinguistics tell us that in order for our brains to understand something, they must first find a metaphor, a physical thing or an action in our real world -- something that we can use as a way of thinking about a more abstract concept or idea like a business, a project or any other really complex idea.
For example, when someone tells you that a sales pitch is 'hot' or that someone gave someone else a 'cool' reception or that someone's business experience has been ' smooth sailing', they don't literally mean heat or cold or a calm boat trip. Metaphors help us easily create meaning.
This process happens entirely unconsciously. Few of us are ever aware of what metaphors we use or how they affect our rational decision-making processes. But the neuroscience also tells us that these metaphors powerfully affect how we are able to think about things.
Use the right metaphor and everything seems smooth and easy in all the right decisions seem to be obvious. Use the wrong metaphor and it's like rolling a boulder uphill with your nose and you're never quite sure which way to turn!
In this workshop, conversational hypnotist and trainer Michael Perez will teach you …
How to use the tools of hypnotic language to find someone's operational metaphor or metaphors…

How to actively troubleshoot those metaphors in that context and find conflicting metaphors….

And finally, how to help people try out new metaphors that might change attitudes, outcomes and results in a very real and very tangible way.
There are no prerequisites for attendance. But we would like for you to have a business idea or project in mind which you'd like to get some greater clarity on or to bring a lot closer to becoming a reality!
A special thanks to UBI for donating classroom space for us!
Details
---
When?

Wednesday, 14 March 2012
Time:18.45 to 20.30

Where?

UBI (United Business Institutes)
Marnixlaan, 20
1000 Brussels, Belgium

Between Troone and Naamsepoort metros

Map (see below or follow link)

How much?

A contribution of €10 to cover expenses including materials, drinks, snacks, etc.
---
RSVP
Please reply to your invitation e-mail or follow this link to sign up for for this workshop.
Participants
Jeffrey Baumgartner
Andy Whittle
Michael Perez
Lodewijk Regout
HF
Raphaël Guilbert
Ally Doritos
Ingrid Kreksch
Ruth Friedman
Agnes Tarnai
Sonie Resuli
Kassandra Rothenstadt
Antonia Harrison
Anke Seidler
Tijl Deconynck
Richard Bishop
Dominique de Troyer
Paul Van Merode
Joe Horwood
Marc van der Linden
Chantal Claus
Marc Bacon
Janet Wishnetsky
GK
Sigrid Ramault *
Samuel Dellicour *
Dominique Debroux *
Christoph De Graeve *
* indicates confirmation via Facebook
Want to come, but don't want your name on this list? No worries. Just tell us not to publish your name when replying.