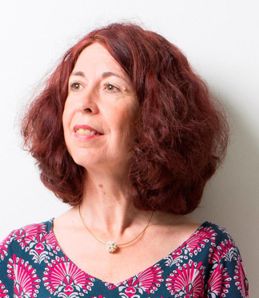 Workshop: Listen Very Carefully! I Will Say This Only Once
By Greet Selderslaghs
Brussels: 14 December 2016
To be able to listen is a skill! Not something that is innate, but a skill that can be enhanced, polished, developed.
Why would we want to do that? Because it makes us better friends, colleagues, partners … It has been proven that people (on the whole) love helping other people, it makes them feel good about themselves. With your newly acquired skill, you will feel even better about yourself, while being a valuable partner in conversation …
For the other person: being listened to, really listened to, is a wonderful experience, a true gift. So come along and grab this one and only chance to become a better listener, a human whisperer!
About Greet Selderslaghs
Greet Selderslaghs is Flemish but loves to teach, coach, laugh… in English. Her trainings are never workshops, but 'enjoy & learn' shops. Greet likes travelling, dancing, and being in nature, none of which will be included in this evening L
She is also passionate about providing fertile soil for others to grow. Learn more about her at www.artofgoodliving.eu and www.itworkstomove.eu.
Practical Information
When? Wednesday, 14 December 2016 from 18h45-21h00
Where? Timesmore Boulevard St Michel 47, 1040 Brussels
Public transport: Metro: Montgomery; Tram: Boileau
See map below or here...
How much? A contribution of €12 to cover expenses including materials, drinks, snacks, etc.
Please share this event on social media!
Want to come?
Please reply to your invitation e-mail or follow this link to sign up for for this workshop.
Participants
Jeffrey Baumgartner
Andy Whittle
Greet Selderslaghs
Bruno Duarte
Stephen Lawson
Dionne
Frans Nijs
Benedicte van Nierop
Ingrid vanden Poel
Bruno Duarte
Miriam T *
Oliv Dierickx *
Monica Dimitriu *
Ruth Friedman *



Dennis Eslander **
Pamala Alexander **
Zlatimira Beckham **
Marie-Laure Poux **
Georgia Kyriakidou **
Gordon Buhagiar **
Em Gee **
Notes
* Registered on Facebook or Meetup
** Registered as "Interested" on Facebook which, in practice, means they probably won't come. But we appreciate their enthusiasm and support nonetheless.
View Larger Map
Mailing List
Want to be kept informed of new events and occasional news from the Brussels Imagination Club? Just enter your email below − and be sure to follow the link in the confirmation email to complete your subscription to our mailing list.
---
---
Notes:
(1) We will never share your contact information with anyone, not even workshop facilitators, without your permission.
(2) "Where is the Imagination Club based?" question is a spam control measure. Please answer correctly to subscribe.